Service Engineer M/V F/H
Operations/maintenance
Service Engineer - Kruibeke-44226
Antwerp, Flanders
Open-ended contract
Third-year undergraduate
Experience: More than 3 years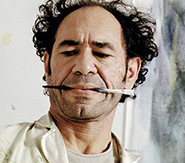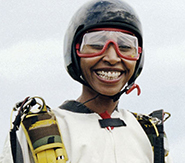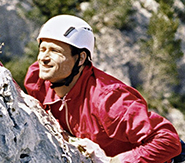 Verantwoordelijk voor de planning en de uitvoering van onderhoudswerken en kleine/ grote projecten binnen het domein van onderhoud teneinde het onderhoudsproces zo optimaal mogelijk te laten verlopen.
Taken: 
Coördinatie van het preventief onderhoud, spin-offs en add-ons : dagplanning, wekelijkse planning met service desk, werkuitvoering.
Hij verzorgt de externe communicatie : Rapporteren aan de klanten i.v.m. bezoeken en conclusies / zorgt voor een correcte toepassing van de procedures bij de klant.
Hij verzorgt de intern communicatie : met de service Desk voor planning en voorbereiding / met de CM's voor offertes aan de klanten / Door een uitmuntende kwaliteit van de service rapporten en punteerbladen.
Opvolging van en hulp aan techniekers (The right man on the right job). Vraagt opleidingen voor zijn mensen volgens de noden. Smeedt zijn groep tot een hecht team.
Opvolging van preventief onderhoud, spin-offs en add-ons : voorbereiding offertes en bestellingen, kwaliteit van de uitvoering, efficiëntie van de uitvoering.
Veiligheid: Hij verzekert zich ervan dat de veiligheidsrichtlijnen worden opgevolgd (o.a. gebruik van PBM's).
Pré-facturatie van  instanties, onderhandelen met klant.
Profile
Opleiding : Bachelor in climatisatie of gelijkwaardig door ervaring.
Ervaring : 10 jaar ervaring.
Technische vaardigheden : HVAC, Certificatie en Froid cat I, G1, G2, Mazout à kijk naar regio (vb. Brussel, Wallonië, Vlaanderen), BA5, VCA hiërarchische lijn, Excel, Word.
Schriftelijke communicatie, vertrouwd met cijfers (pré-facturatie).
Talen : Nederlands (moedertaal), Frans en Engels (zijn een pluspunt).
Entity
In a world undergoing constant change, VINCI Energies focuses on connections, performance, energy efficiency and data to fast-track the rollout of new technologies and support two major changes: the digital transformation and the energy transition. With their strong regional roots, agile and innovative, VINCI Energies' business units boost the reliability, safety and efficiency of energy, transport and communication infrastructure, factories, buildings and information systems. www.vinci-energies.com