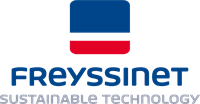 Supervisor
Realisation, travaux, conduite de projets
2021-53900
Auckland, Auckland
Contrat à durée indéterminée
Secondaire
Supérieur à 5 ans
14/07/2021
Role purpose:
The position of Supervisor has accountability for the management of projects, or project components through labour, plant, materials and subcontractors to ensure zero harm, quality and on time delivery. This position has supervisory accountabilities for team, crew and subcontractor performance.
You will be supervising Post Tensioning works on a major bridge project in Auckland.
Primary accountabilities:
Lead by example and ensure safety culture and the consistent adoption of safe work procedures.
Develop and implement QSE plans, work procedures and SWMS with Project Engineer.
Work closely with the Project Engineer to ensure projects are set up for success from the start.
Apply construction experience to improve construction methods and adopt methods and approaches to ensure the job gets done safely and efficiently.
Planning, sourcing, scheduling and hiring of site labour, ensuring the job has the right people with the right skills and attitude.
Induct new labour and sub-contractors in to company systems, ensuring paperwork is in order.
Manage and supervise team performance, including the management of disciplinary issues and first line resolution of IR issues.
Train site labour and ensure adherence to issues of safety, quality and the environment
Conduct and document safety pre-starts and inspections at required frequency as tabulated below
Manage safety incidences immediately in conjunction with project engineer and safety coordinator
Supervise site works through regular site inspections, helping the team to solve problems and manage day to day operational risks.
Monitor site productivities against budget with a particular focus on labour cost.
Identify variations and delays, and promptly report to the project engineer
Qualifications:
Construction Industry Induction Card (Sitesafe or similar)
EWP ticket preferred.
Skills & Experience:
A minimum 5 years' experience in a similar role.
Demonstrated experience delivering projects on time to schedule
Demonstrated experience leading medium and large teams
Experience within Post Tensioning & Grouting
Knowledge & experience within precast, steel fixing, concrete works, heavy lifting, etc. would be advantageous
Structural experience
Industry
Civil Engineering
Employment Type
Full-time
Job Functions
Pourquoi nous rejoindre ?
Freyssinet Australia & New Zealand Pty Ltd is a multifaceted specialist contractor providing innovative solutions for remediation, post-tensioning and specialist civil engineering. A member of the Soletanche Freyssinet and Vinci Groups, we have an unrivalled reputation in specialized civil engineering across the soils, structures and nuclear sectors. We have local branches in all states and are present in 100 countries around the world.
Entity
VINCI Construction est l'un des principaux acteurs mondiaux de la construction, dans le domaine des infrastructures de transport, des bâtiments, des réseaux et des aménagements urbains. VINCI Construction s'appuie sur un réseau de filiales de proximité, un réseau de spécialités et une expertise spécifique sur les grands projets d'infrastructures. Avec plus de 1000 entreprises, VINCI Construction intervient sur l'ensemble du cycle de vie d'un ouvrage (financement, conception, construction, rénovation, maintenance). Ce réseau de plus de 1000 entreprises, présentes dans plus de 100 pays, emploie près de 115 000 personnes et a réalisé un chiffre d'affaires de 23,2 milliards d'euros en 2020.