Stagiaire Relations Publiques & Presse F/H
Communication
Stage Relations Publiques & Presse-33637
Auvergne-Rhône-Alpes
Internship
3 years of university studies
Experience: Graduate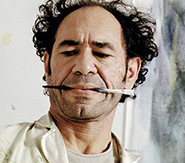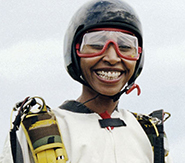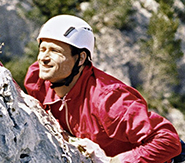 Aéroports de Lyon pilote l'exploitation de Lyon–Saint Exupéry, 2ème aéroport régional français pour l'aviation commerciale et Lyon–Bron 3ème aéroport français pour l'aviation d'affaires. Premier aéroport du Groupe VINCI Airports en France avec 10,3 millions de passagers en 2017, Lyon-Saint Exupéry, propose 128 destinations directes dont 40 nouvelles lignes lancées en deux ans, et est connecté aux principaux hubs internationaux. Il est relié en 30 minutes au centre-ville par le tram-train Rhônexpress, et ses nouvelles infrastructures permettent de garantir une expérience passager de qualité et une excellence opérationnelle pour les compagnies. Certifié Niveau 3+ de l'ACA (Airport Carbon Accreditation) et l'ISO 50001, l'aéroport Lyon-Saint Exupéry se développe en totale maîtrise de son impact environnemental.
Au sein de la Direction de la Communication –Innovation d'Aéroports de Lyon, sous la responsabilité de la Responsable du Pôle Relations extérieures et Communication corporate, le/la stagiaire aura pour missions :
- Collaborer à la définition et la mise en œuvre de la stratégie de Relations publiques et évènementielle 2019/2020 d'Aéroports de Lyon (Lyon-Saint Exupéry et Lyon-Bron)

- Contribuer à l'élaboration et à l'exploitation d'outils pour la réalisation et le suivi des actions (budget/retroplanning/avancement/ROI etc…)

- Contribuer à l'organisation d'évènements de Relations publiques et Relations presse.

- Accompagner et encadrer des visites/tournages sur les aéroports Lyon-Bron et Lyon-Saint Exupéry.
Profile
Formation : communication BAC +3/4 – évènementiel-relations publiques-relations presse
Bon niveau d'anglais exigé
Curiosité, ouverture d'esprit, autonomie, excellent sens relationnel et du service clients.
Conditions de stage :
- Gratification selon profil
- titres restaurant
- indemnité de transport ou remboursement intégral des abonnements de transports en commun
Entity
VINCI Concessions designs, finances, builds and operates transport and public facilities infrastructure under public-private partnerships. VINCI's integrated construction-concession approach enables VINCI Concessions to develop solutions that optimize the performance of projects for both client communities and users. VINCI Concessions is Europe's major operator of transport infrastructure concessions.