Teamleader Elektricien Automatische Regeling M/V
Building, maintenance
TL Regul-42990
Belgium
Permanent / Full time
Experience: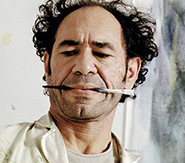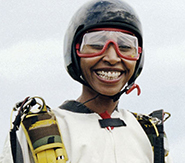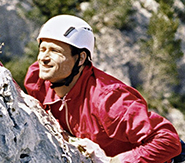 Je staat in voor de montage-, bedradings- en bekabelingswerken van de automatische regelingen ten behoeve van de HVAC-installaties in de gebouwen bij onze klanten (ziekenhuizen, zwembaden, kantoorgebouwen…)
Zelfstandig uitvoeren van de HVAC-installatie volgens een elektrisch schema
"As built" maken van grondplannen en elektrische schema's
Aansturen en het werk controleren van een team van eigen helpers of onderaannemers
Communiceren over de voortgang van de werken en over problemen op de werf met de Site Management Coördinator
Nauwe samenwerking met de werfleider en de commissioner om een perfect werkende installatie af te leveren
Materiaal bestellen en op de werf ontvangen
Profile
Je genoot een technische opleiding A2 elektriciteit / elektromechanica of
Je bent gelijkwaardig door ervaring
Je hebt een 5-tal jaar ervaring in HVAC-regeling
Je kan zelfstandig op een werf functioneren en mensen aansturen
Veiligheid en kwaliteit primeren bij jou
Je bent stipt en nauwgezet
Je werkt goed in teamverband
Je beschikt over een rijbewijs B
 
Entity
In a world undergoing constant change, VINCI Energies focuses on connections, performance, energy efficiency and data to fast-track the rollout of new technologies and support two major changes: the digital transformation and the energy transition. With their strong regional roots, agile and innovative, VINCI Energies' business units boost the reliability, safety and efficiency of energy, transport and communication infrastructure, factories, buildings and information systems. www.vinci-energies.com
Avantages
Een gevarieerde job met veel verantwoordelijkheid en autonomie
Een aangename en professionele werksfeer
Een competitief verloningspakket met interessante extralegale voordelen (Groeps- en hospitalisatieverzekering, interessant bonussysteem…)
Je maakt deel uit van een gezonde organisatie, VINCI Energies, met ambities
Interesse?
Solliciteer door uw cv en motivatiebrief te mailen naar dana.vanbelleghem@vinci-energies.com
Cegelec is een merk van VINCI Energies. Wij werven aan op basis van competenties en talenten, ongeacht leeftijd, geslacht, origine, ...