Werfleider Elektriciteit M/V
Building, maintenance
Werfleider Elek-42970
Belgium
Permanent / Full time
Experience: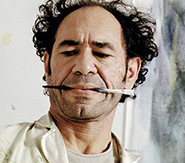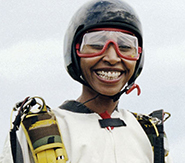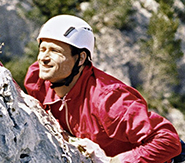 Een job met variëteit en verantwoordelijkheidszin, waarin je jouw technisch leiderschap kan laten schitteren? Dan is de functie als werfleider bij Cegelec iets voor jou! Een werfleider beheert en coördineert de uitvoering van het project van A tot Z.
Aansturen van collega's en onderaannemers
Overleg met de Project Manager en opvolging van de werken in functie van de planning. Deze werken omvatten onder andere toegangscontrole, branddetectie, databekabeling…
Administratieve taken
Naleven van veiligheidsprocedures
Anticiperen op onverwachte omstandigheden
Je kan een project ter plaatse coördineren en deze kwaliteitsvol opleveren in samenwerking met het projectteam
Profile
Je genoot een opleiding elektromechanica/elektriciteit
Je beschikt over technische kennis van elektriciteit (sterk en zwakstroom) in de gebouwensector
Je hebt reeds ervaring als werfleider van grote projecten zoals ziekenhuizen en gevangenissen (vanaf ca. 2 miljoen euro)
Je werkt graag samen met collega's en kan een team aansturen
Je hebt een 'hands-on' mentaliteit
Je houdt van afwisseling en je wilt continu bijleren
Je bent flexibel om je naar werven in Vlaanderen te verplaatsen
Je bent communicaties en stressbestendig
Je bent niet bang om de handen uit de mouwen te steken
Kennis van Frans of Engels is een pluspunt
Entity
In a world undergoing constant change, VINCI Energies focuses on connections, performance, energy efficiency and data to fast-track the rollout of new technologies and support two major changes: the digital transformation and the energy transition. With their strong regional roots, agile and innovative, VINCI Energies' business units boost the reliability, safety and efficiency of energy, transport and communication infrastructure, factories, buildings and information systems. www.vinci-energies.com
Avantages
Een gevarieerde job met autonomie
Een omgeving waar enorm veel expertise aanwezig is en waar je kansen krijgt om bij te leren
Een leuke en professionele werksfeer
Een loopbaantraject om door te groeien
Een eerlijk verloningspakket met extralegale voordelen (Groeps- en hospitalisatieverzekering, bonussysteem, bedrijfswagen …)
Solliciteer door uw cv en motivatiebrief te mailen naar dana.vanbelleghem@vinci-energies.com
Cegelec is een merk van VINCI Energies.