Development Project Manager F/H
Business management
2019-38149
Berlin, Land Berlin
Permanent contract
Masters
Experience: Over 3 years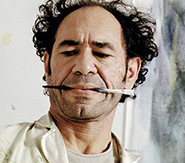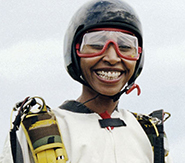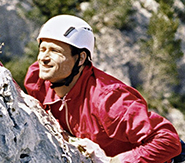 As the world's leading developer of transport infrastructure, VINCI Concessions helps to improve the daily lives and transport for everyone. It builds facilities (airports, roads, railways) that serve the public interest, which is why consultation and dialogue with partners in the public and private sectors constitute an integral part of its work.
Operating in 14 countries around the world, VINCI Highways is a leading concessions company and provider of road transport services. Working with local partners, VINCI Highways designs, finances, builds and operates 3,564 km of roads to the highest international safety and quality standards.
We are looking for a Development Project Manager to join our team in Berlin, Germany. In this role, you will be responsible for highways and road infrastructure offers and projects in the wide area of Europe, Middle East and Africa.
We are seeking a dynamic professional with strong leadership skills and ability to coordinate the various expertise involved for our projects: finance, legal but also road construction work, operation and maintenance and traffic forecast. The successful candidate will be able to develop excellent relationships with financial partners, investment funds as well as advisors.
Your responsibilities:
- Business Development : Cultivate an opportunity pipeline of potential projects by developing and maintaining relationships with all levels of key customers, ecosystem partners, attending infrastructure events or VINCI regional gatherings.

- Project management :
Manage the strategic orientations of the project,
Coordinate contribution of internal experts and external advisors,
Contribute to the negotiation with partner investors and clients,
Represent VINCI Concessions during project meetings,
Define project budget and execute the project accordingly,
Report to project steering committee and VINCI management.
Profile
Your experience:
Civil Engineer, Industrial engineer or similar with a minimum of 3 years of operational experience in project management and/or project finance.

Excellent written and verbal communications skills and ability to focus when multiple priorities demand attention is a must.

Strong desire to take ownership of projects and drive them to completion.

Be able to organize, lead and influence teams.

Curious, positive, "can-do" and transparent attitude is very critical for success.

Assertive yet open, thoughtful, respectful, perseverant and easy to work with; Unafraid to take charge, ask questions.

Be a critical thinker able to distill complicated topics into clear and concise communications.

Engage in direct conversations with key partners, senior and executive leadership.

Full professional proficiency in German and English is a must. The very good practice of French or another language would be strongly appreciated.

You will enjoy working with us!
Entity
VINCI Concessions is an international market leader in airport, highway and railway mobility, committed to fostering sustained and shared growth for territories and communities. We successfully deliver the public-private partnership promise in 21* countries, building on our unique construction-concession model and a broad expertise in designing, financing, building and operating mobility facilities. Delivering a positive experience to our 2 million daily customers is the primary goal for our +20 000 employees throughout the world. VINCI Concessions brings together VINCI Airports - the world's first private airport operator, VINCI Highways – a leading road mobility operator with 3.564 km managed in 14 countries, and VINCI Railways - a pioneer in the rail concession industry.