Technicien De Maintenance En Alternance F/H
Building, maintenance
2019-36358
Bouguenais, Pays de la Loire Region
Apprenticeship
High school diploma
Experience: Graduate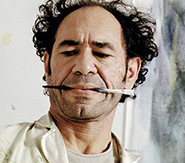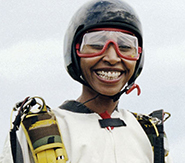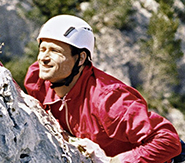 La société concessionnaire des Aéroports du Grand Ouest (AGO), filiale de VINCI AIRPORTS, en charge de l'exploitation des aéroports de Nantes Atlantique et de Saint Nazaire-Montoir, recrute
Un Technicien (ne) de maintenance en alternance H/F

Vous recherchez une entreprise pour vous accompagner dans l'obtention de votre diplôme de maintenance en alternance,
Vous êtes attirés par un environnement aéroportuaire,
Être au cœur de l'activité de l'aéroport, assurer la maintenance d'une multitude d'équipements, contribuer à l'optimisation des équipements...en interface avec de multiples acteurs....ces challenges vous parlent ? 

REJOIGNEZ NOUS !
Le (la) technicien(ne) de maintenance a pour mission d'assurer la maintenance et le dépannage des installations selon les procédures établies, ainsi que la réalisation de travaux d'amélioration sur l'aéroport.
MISSIONS PRINCIPALES 
-          Assurer la maintenance et le dépannage de l'ensemble des installations et équipements (tri bagage, passerelles télescopiques, balisage lumineux de la piste, systèmes vidéo surveillance…), de façon polyvalente, principalement dans les domaines :
o   électriques
o   automatisme
o   téléphoniques
o   mécaniques
o   informatiques
-          Contribuer à la réalisation de travaux menés sur la plateforme aéroportuaire, selon son domaine d'expertise,
-          Participer aux contrôles et aux opérations de mise en service suite aux interventions de prestataires externes sur les équipements,
-          Rendre compte des problèmes techniques rencontrés,
-          Mettre à jour et assurer le suivi des opérations réalisées à partir de l'outil de GMAO,
-          Être force de proposition d'évolutions technique sur les équipements et sur l'amélioration des procédures et modes opératoires,
-          Représenter l'aéroport auprès des clients internes et externes (entreprises sous-traitantes, prestataires, compagnies …) et auprès des passagers lors des interventions dans l'aérogare.
Dans le cadre d'une ouverture de l'aéroport en continu, l'équipe de techniciens maintenance travaille en horaires décalés.
1er aéroport du Grand Ouest et 7ème aéroport français régional, l'aéroport Nantes Atlantique a accueilli 6 199 181 passagers en 2018. Une croissance de trafic de passagers de 12.9% par rapport à 2017. Grâce à ses compagnies régulières et à sa centaine de destinations directes, son trafic connait une des plus fortes croissances des aéroports régionaux français, depuis 2011, année de reprise de l'aéroport par VINCI AIRPORTS
Merci d'adresser votre candidature sous la réf ALTTMTCE.04.19 à l'adresse suivante :
recrutement@nantes.aeroport.fr
Profile
- Préparation d'une formation technique Bac Pro en électrotechnique, maintenance ou informatique industrielle

- Appétences techniques en électrique (courant fort/faible), automatisme, électrotechnique, mécanique et informatique

- Réactivité et rapidité de diagnostic

- Esprit d'équipe, et forte autonomie dans la réalisation de travaux

- Sens relationnel (travail en lieu public – interlocuteurs multiples)




Entity
VINCI Concessions is an international market leader in airport, highway and railway mobility, committed to fostering sustained and shared growth for territories and communities. We successfully deliver the public-private partnership promise in 21* countries, building on our unique construction-concession model and a broad expertise in designing, financing, building and operating mobility facilities. Delivering a positive experience to our 2 million daily customers is the primary goal for our +20 000 employees throughout the world. VINCI Concessions brings together VINCI Airports - the world's first private airport operator, VINCI Highways – a leading road mobility operator with 3.564 km managed in 14 countries, and VINCI Railways - a pioneer in the rail concession industry.