Chef d'équipe Travaux Industriel H/F F/H
Development, construction, project management
DRGC-CE-trxindus-Rennes-45517
Bourgogne-Franche-Comté
A-levels
Experience: More than 3 years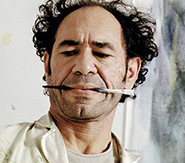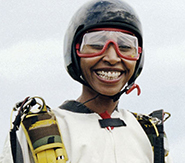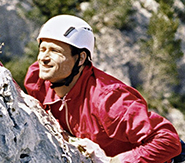 En qualité de Chef d'Equipe (poste basé à Rennes) et pour le compte de notre activité travaux spéciaux/travaux industriel, vous êtes en charge de :
- Organiser et gérer le ou les chantiers,
- Préparer le chantier et son installation,
- Récupérer le matériel / les accès / le dossier chantier,
- Prévoir les approvisionnements sur chantier,
- Organiser les travaux et sécuriser la zone,
- Veiller au bon déroulement des chantiers dans le respect des règles de sécurité,
- Manager une équipe 2/4 personnes,
- Veiller à l'application rigoureuse des règles de sécurité et au respect de l'ensemble des normes sur les chantiers,
- Veiller à la qualité d'exécution des travaux et au respect des délais,
- Reporter au conducteur de travaux
Profile
Vous avez acquis 2 années d'expérience minimum sur un poste similaire dans la gestion d'équipe chantier.

Vous maîtrisez les technologies et techniques d'exécution des ouvrages (mesures, interprétation de plans, type de matériel).

On vous reconnaît pour votre rigueur, votre sens du travail en équipe et votre aptitude à manager vos équipes.

Vous êtes fortement sensibilisé aux règles d'hygiène, de prévention sécurité, de qualité et d'environnement.

Trop ambitieux ? Trop audacieux ? Trop créatif ? Trop curieux ? Trop généreux ? Vous serez bien chez nous ! Vos qualités humaines sont pour nous aussi importantes que vos qualités professionnelles.

 
Entity
VINCI Construction France, a VINCI Group subsidiary and France's leading construction company, places at the service of its public and private clients its operational excellence, its general contracting and project coordination expertise, the resources of its 400 agencies located throughout the country and the professionalism of its 20,000 employees to design, finance, build and operate all types of construction project. VINCI Construction France works across all building, civil engineering, networks, speciality business activities and property development. https://www.vinci-construction.com/
Avantages
Why us?
Ce que Vinci Construction vous offre en plus:
Une organisation décentralisée avec une prise de décision au plus proche du terrain.
Un modèle managérial qui valorise l'autonomie et la responsabilité, l'écoute et la concertation, l'innovation et les démarches collaboratives, les femmes et les hommes plus que les systèmes.
Une politique de mobilité attractive.
Une offre de formation présentielle et numérique ouverte à tous.
Les salariés sont les premiers actionnaires de l'entreprise !