HVAC Technieker M/V
Operations/maintenance
HVAC Technieker - Brugge-43593
Bruggen, North Brabant
Experience: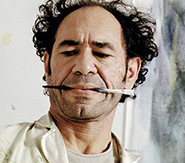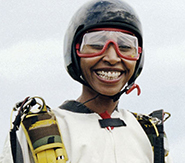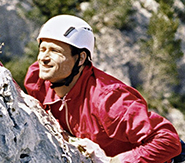 Instaan voor het preventief onderhoud, de technische interventies en de herstellingen van verwarmings-, koel- en luchttechnische installaties in gebouwen en industrieën.
TAKEN
Helpen bij de implementatie van preventieve onderhoudsprogramma's, volgens een tijdschema die door de lijnmanager opgesteld werd om defecten en storingen te voorkomen.
Bestellen van vervangmateriaal voor dringende interventies.
Diverse reparaties uitvoeren om de goede werking van de installatie te verzekeren.
Gedetailleerde rapporten opmaken, de klanten informeren van de vooruitgangen, de hiërarchische lijn op de hoogte brengen van eventuele aanpassingen aan de installatie of aan de planning om de communicatie te verbeteren.
Dagelijks rapporteren aan de leidinggevende en aan de Service Desk.
Oog hebben voor commerciële opportuniteiten bij de klanten en deze doorgeven aan de leidinggevende zodat de objectieven van de organisatie kunnen bereikt worden.
De veiligheidsregels respecteren en de hiërarchische lijn verwittigen in geval van gevaarlijke situaties.
Profile
Opleiding : Bachelor in klimatisatie of gelijkwaardig door ervaring.
Ervaring : 5 jaar ervaring.
Technische vaardigheden : HVAC, Koelcertificaat cat 1, GI, GII, Mazout, VCA, BA5.
Talen : Nederlands, Frans.
Entity
In a world undergoing constant change, VINCI Energies focuses on connections, performance, energy efficiency and data to fast-track the rollout of new technologies and support two major changes: the digital transformation and the energy transition. With their strong regional roots, agile and innovative, VINCI Energies' business units boost the reliability, safety and efficiency of energy, transport and communication infrastructure, factories, buildings and information systems. www.vinci-energies.com
Avantages
Why us?
VINCI Energies biedt u een professionele omgeving waar u de mogelijkheid krijgt om een heel interessant werk te leveren en verder te bouwen aan uw carrière. Tevens biedt VINCI Energies u een attractief loon met voordelige extralegale voordelen, zoals :
Groepsverzekering+ overlijdensverzekering en invaliditeitsverzekering.
Gratis hospitalisatieverzekering.
Smartphone
Arbeidsduurvermindering : 12 dagen bijkomend betaald verlof per jaar ( vrij op te nemen – geen sluitingsperiode).
Overuren uitbetaald (100% op zon- en feestdagen en 50% andere dagen) en 100% te recupereren.
Wachtpremie indien deelname aan de wachtdienst.
Camionnette met nodig materiaal.
Carrièremogelijkheden en opleidingsplan.