Assistant conducteur de travaux F/H
Realization, work, project management
STG - Conduc Travaux - Pays-Bas-38500
Capelle aan den IJssel, South Holland
Internship
3 years of university studies
Experience: Graduate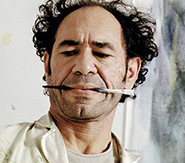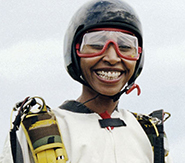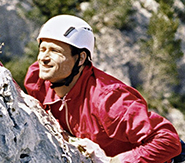 Vous avez envie de contribuer à la conception et à la réalisation de chantiers au sein du Groupe leader mondial de la construction ?
Intégrer une équipe guidée par un objectif d'excellence opérationnelle est un challenge que vous avez envie de relever ?
Vous avez une véritable motivation pour la fonction d'animateur qualité que vous souhaitez démontrer dans un contexte international ?
Entrepreneur dans l'âme, vous recherchez une entreprise qui vous fait confiance et vous met en position de prendre des responsabilités ?
Actuellement, VINCI Construction Grands Projets recrute un Assistant Conducteur de Travaux F/H, en stage, pour intervenir sur le chantier de la N434 West-COMOL5, dans le cadre du projet de Rijnlandroute. 
Le stagiaire aura pour missions:
- Lire les dessins et assister les opérationnels dans la préparation quotidienne des travaux 
- Participer à la supervision de toutes les activités de coffrage et de coulée de béton 
- Participer à la coordination quotidienne des activités entre les différents sous-traitants
- Contribuer aux inspections de pré-coulée
- à la supervision des livraisons spéciales sur site 
-Participer à la préparation de la boîte à outils et de la réunion préparatoire
- Assistance administrative pour le classement de documents (dessins, bons de livraison, agendas, etc.) ou pour l'aide à la rédaction de rapports
Profile
De formation Bac+5, vous justifiez d'un BTS ou DUT en Génie-Civil et d'une première expérience significative dans le monde du travail.
Compétences requises : 
- Gestion du Pack Office
- Maîtrise de l'Anglais
- Maîtrise du Néerlandais et du Portugais (serait un plus)
Si vous êtes rigoureux, consciencieux et motivé alors ce poste est fait pour vous ! 
Entity
As part of a lineage of 100-year-old companies whose names are associated with impressive achievements worldwide, VINCI Construction Grands Projets possesses end-to-end expertise in the creation of complex infrastructure. Throughout the world, VINCI Construction Grands Projets designs and builds major civil engineering structures (tunnels, bridges, dams, liquefied natural gas storage tanks, road and rail infrastructure) and buildings (skyscrapers, shopping centres, hotels, major industrial facilities, nuclear power plants, etc.). As a complement to the company's high level of expertise, its consummate engineering skills, and expert project management abilities, VINCI Construction Grands Projets practises a policy of involvement at the local level wherever it operates, partnering with local firms and companies, enabling it to deploy wide-ranging yet modular solutions. These solutions, including technical assistance, turnkey projects, and maintenance programs, respond to the many different needs of a broad range of private- and public-sector clients.