Superintendant F/H
Realization, work, project management
DOP-7334-36196
Cassis, Provence-Alpes-Côte d'Azur Region
Permanent contract
Masters
Experience: Over 5 years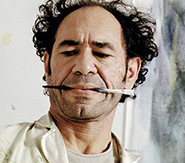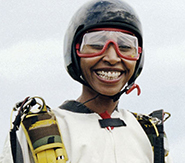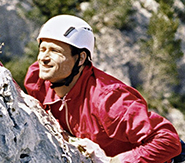 GEOCEAN est un acteur de premier plan dans le domaine des travaux maritimes et apporte depuis plus de 30 ans des solutions spécifiques aux besoins des clients, que ce soit dans le domaine pétrolier, gazier, ou de l'eau. Forte d'un savoir-faire et d'une expertise largement reconnus, la société intervient sur toutes les étapes de réalisation des travaux maritimes de la conception à la réception des ouvrages.
Nous recherchons un Superintendant (F/H)
Vos principales missions et responsabilités seront de :
Préparer la partie exploitation de l'installation offshore en collaboration avec l'équipe d'ingénierie du projet
Rédiger des documents tels que les déclarations de méthode, les procédures et les rapports
Gérer au quotidien le projet ou une partie du projet
Passer en revue les instructions de travail et les exigences de sécurité avec l'équipe opérationnelle
Vérifier l'avancement des travaux
Assurer la bonne exécution et l'avancement des travaux, en tenant compte des exigences spécifiques du projet et de la sécurité
Assurer la coordination et conseiller en cas de problème technique
Etre un lien entre la gestion de projet et l'équipe opérationnelle
Localisation:
Poste basé au bureau de Cassis (France), de fréquents voyages à l'international sont à prévoir.
Profile
 Formation:
Diplôme en génie civil, travaux publics ou mécanique d'une université de sciences appliquées
Qualifications:
Certificat médical d'aptitude au travail en mer
Solides compétences en communication, capacité à diriger
Personnalité indépendante, créative, capable de résoudre des problèmes, d'oser prendre des décisions, de travailler en équipes de projet en visant un résultat optimal
Souplesse vis-à-vis du travail à bord et sur les lieux du projet, volonté de travailler à l'étranger en moyenne 6 à 7 mois par an
Anglais courant indispensable, l'espagnol est un plus
Toute spécialité est un plus : battage, géotechnique, dragage, soudage, terrassement…
Expérience:
Au moins cinq ans d'expérience professionnelle dans le domaine de l'ingénierie hydraulique, de la construction maritime ou offshore et trois ans dans un même poste.
Entity
Our subsidiary Geocean Entrepose is a leading player in the field of maritime works and has for more than 30 years been providing solutions tailored to the needs of customers in the fields of oil, gas,water, environment or major works.