Ingénieur Méthodes Etanchéité HF
Engineering, studies, methods
2018-31698
Chevilly-Larue, Île-de-France Region
Permanent / Full time
Masters
Experience: Graduate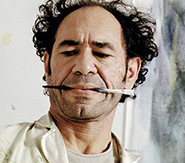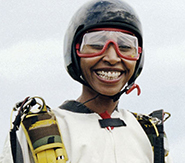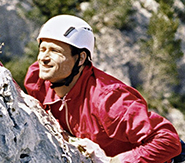 Nous sommes un service récent au sein de la Direction Opérationnelle TP IDF et Travaux Maritimes et Fluviaux et notre objectif principal est de développer une activité spécifique aux problématiques de la mise en œuvre des procédés d'étanchéité.
En tant que service novateur, nous mobilisons les expériences de l'entreprise, ainsi que notre capacité à acquérir de nouveaux savoir-faire afin de proposer à nos clients une prestation adaptée à leur besoin.
Avec la diversité des contraintes et des solutions que nous rencontrons au quotidien, nous estimons qu'il s'avère indispensable de porter les enjeux de l'étanchement des ouvrages à l'attention de nos équipes et transformer nos connaissances et expériences en actions concrètes et applicables sur nos projets.
Pour relever les défis de notre métier de Coordination Etudes Travaux, notre service s'inscrit dans une démarche basée sur une communication sans complexe et toujours au contact du terrain, incarnant l'esprit d'un accompagnement technique global et intégré du chantier.
Dans le cadre du développement de ce service d'assistance aux chantiers, vous participerez sous la responsabilité du responsable du service, aux différentes études (en avant-projet ou en exécution) dans lesquelles les équipes du service peuvent être impliquées. En particulier, vos missions sont les suivantes :
-          Veille technique des produits d'étanchéité
-          Analyse des dossiers marchés sur les sujets d'étanchéité
-          Consultation technico-financière des fournisseurs et sous-traitants
-          Proposition de solutions innovantes
-          Encadrement d'une équipe de projeteurs pour la production de documents guides détaillés traitant l'interface entre la mise en œuvre de l'étanchéité et les travaux de génie civil
-          Pilotage des interfaces sur chantiers entre équipes travaux, BE méthodes, BE structure, sous-traitants
-          Contrôle de la réalisation sur site
Profile
 

De formation BAC+5 Ecole d'ingénieur ou Université, profil débutant ou expérimenté.

Vous maîtrisez parfaitement AUTOCAD.

Une maîtrise de certains logiciels 3D peut être un plus.

QUALITES PERSONNELLES ATTENDUES
Curiosité et volonté d'aller toujours de l'avant
Entreprenariat
La créativité (pour proposer des solutions nouvelles)
L'autonomie et l'organisation
Un important sens relationnel
Entity
VINCI Construction France, a VINCI Group subsidiary and France's leading construction company, places at the service of its public and private clients its operational excellence, its general contracting and project coordination expertise, the resources of its 400 agencies located throughout the country and the professionalism of its 20,000 employees to design, finance, build and operate all types of construction project. VINCI Construction France works across all building, civil engineering, networks, speciality business activities and property development.