RIG MANAGER
Realization, work, project management
ED - RIG MANAGER EN-19862
Colombes, Île-de-France
Permanent contract
3 years of university studies
Experience: Over 8 years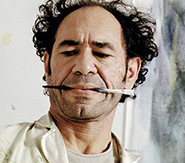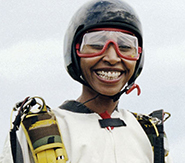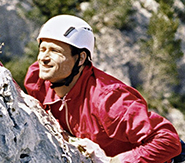 Entrepose is an International Contractor for design, construction and operating of production, transport and storage infrastructures for the Oil&Gas and other energy markets. It operates worldwide on onshore, offshore and underground projects.
With its advanced technology and exacting QHSE standards, Entrepose Drilling has unique expertise in the operation of onshore conventional rigs and automated hydraulic rigs. Specialising in oil, geothermal and water drilling, in workover, Entrepose Drilling is looking for a Rig manager to support its activities both in France and internationally.
As a drilling specialist, do you have the technical knowledge of drilling equipment and how to conduct a project? Do you have real interpersonal skills and a genuine commercial sensitivity? Do you want to boost your career and become part of a structure recognised for its know-how and expertise? Then join our team!
Attached to the Deputy manager, the Rig Manager will oversee and coordinate the teams in charge of drilling operations in compliance with QHSE regulations.
As such, his/her missions are:
- To ensure the implementation of the organisation of the project and schedule the works, in accordance with contractual and regulatory obligations;
- To design and manage the implementation of detailed drilling programs and bring them to completion;
- Supervise the implementation of these operations and manage teams working on the rigs;
- Secure marketing activities related to drilling rigs;
- Organise and coordinate the movement of rigs for which he / she is responsible;
- Ensure administrative and financial management related to the works and their follow-up (timing, invoicing, etc.) ;
- Conduct inspections of rigs and ensure they are compliant;
- Ensure the proper functioning of rigs and monitoring their systems, supervise the testing of all drilling equipment to ensure its optimal usage;
- Pilot the implementation of the QHSE policy and develop safety practices with the goal of a continuous improvement in operations;
- Monitor its activities by establishing a reporting system and defining relevant performance indicators;
- Participate in responses to tenders as well as trade negotiations along with dedicated teams;
- Ensure the continuity of the relationship with the client throughout the project and beyond.
Profile
Higher education; you can show proven experience of at least 5 to 10 years in drilling.

Technical knowledge, anticipation, teamwork and managerial skills will make you the ideal candidate.

 

You are mobile internationally and are fluent in French and English. 

The position is based at the headquarters in Colombes (92) and requires extensive international travel.
Entity
Le Groupe ENTREPOSE est un entrepreneur international qui conçoit, réalise et opère des infrastructures de production de transport et de stockage pour l'industrie pétrolière et gazière ainsi que pour les autres sources d'énergie.