Estágio em Desenvolvimento T.I - Exclusiva PCD
It, information systems
2019-40322
Contagem, Minas Gerais
Internship
Experience: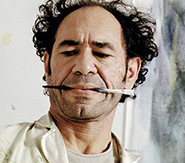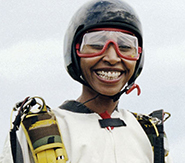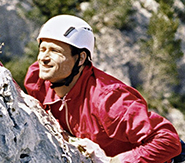 A VINCI Energies é forte graças à diversidade de seus profissionais. Integre em um grupo orgulhoso de sua riqueza humana!
Estamos em busca de pessoas proativas, dedicadas e amantes do trabalho em equipe. Você é uma delas? 
Sua missão?
Atuar com apoio no desenvolvimento e na manutenção de sistemas Web e Windows, bem como na elaboração de propostas para serviços de desenvolvimento;
Operar com banco de dados SQL Server e desenvolvimento Front-end. e Back-end.
Profile
Pré-requisitos?
Estar cursando até a metade dos cursos técnicos ou cursos de graduação da área de T.I (aceitável estagiário em início de curso);
Disponibilidade para estagiar 30 horas semanais.
 
E se ainda possuir os seguintes diferenciais, poderá se destacar ainda mais:
Conhecimento em programação orientada a objeto, linguagem de programação C#;
Conhecimento em desenvolvimento ASP .NET (Web Forms / MVC);
Conhecimento em banco de dados e lógica de programação;
Inglês avançado;

Ficou interessado? Então não perca tempo e candidate-se agora mesmo! 
OBS.: Esta é uma vaga exclusiva para PCDs, portanto gentileza informar em seu currículo e anexar seu laudo quando realizar a candidatura.
Entity
In a world undergoing constant change, VINCI Energies focuses on connections, performance, energy efficiency and data to fast-track the rollout of new technologies and support two major changes: the digital transformation and the energy transition. VINCI Energies supports its customers by offering increasingly innovative solutions and services, from design to implementation, operation and maintenance. Worldwide, VINCI Energies' 1,600 business units boost the reliability, safety and efficiency of energy, transport and communication infrastructure, factories and buildings. Em um mundo em constante evolução, a VINCI Energies foca em conectividade, performance, eficiência energética e dados para implementar novas tecnologias e estar ao lado de duas grandes mudanças: transição energética e evolução digital. A VINCI Energies acompanha seis clientes oferecendo serviços e soluções inovadoras, do projeto à implantação, operação e manutenção. Em todo o mundo, as 1.600 unidades de negócios da VINCI Energies aumentam a confiabilidade, segurança e eficicência de infraestruturas e instalações nas áreas de energia, transporte, telecomunicações, indústria e serviços.