Systems Engineer
It, information systems
2019-37639
Dublin, Leinster
VIE
Masters
Experience: Beginner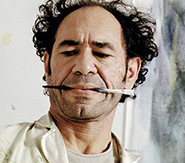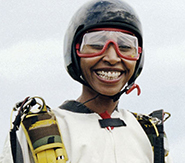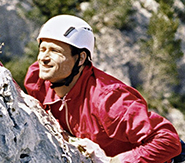 Company :
VINCI Highways, a world leader in mobility and tolling services have join forces with our local partner Abtran to create new mobility and tolling services for Ireland.
As part of this strategy we are looking for a Systems Engineer for Electronic Tolling, for it's new Free-Flow project in Dublin.
The project will cover all phases of the design & build of a complex integrated system, from the general conception of the business processes and overall technical architecture, to the actual integration of the technical subsystems and the end-to-end validation. The migration and transition strategy from the current operator will also be elaborated and conducted during the project.
Based primarily in our central Dublin office you will play a key role in the successful set up of a fast-moving "start up" company.
Your role :
As a member of the Systems Team, you will report to the Systems Manager and be in charge of technical and/or functional work packages.
Your main responsibilities may include:
Technical management of the subcontractors/sub-system suppliers
Securing the technical deliverables for each contractual milestone of the project
Contributing to a global data strategy, including migration of customers data from the legacy tolling services provider
Ensuring the efficient management of system anomalies
Prioritization of actions, tasks, activities
Contribute to decision-making, in coordination with Systems Manager and Design Authority Manager, on technical choices and system design
System integration
Participation to internal and client project meetings
Design of the user cases describing the system/sub-system
Definition of documentation baselines in relation with the system roadmap/lifecycle
System design validation including documentation review
Elaboration and management of the Requirement Traceability Matrix (RTM).
Contribution to the definition of logical data structure and data flows throughout the System
Validation of the functional coverage of the System delivered
Contribution to the definition of the Product Breakdown Structure (PBS)
Contribution to Business Processes mapping and modelling with coordination of subcontractors' production
KPI analysis, decomposition and allocation to the subcontractors
Contribution to the data migration strategy
Contribution to the end-to-end test plan and scenarios
Profile
MSc (Eng.) or similar, you have a first system design and/or integration background and show deep interest in technical innovation and mobility
You have demonstrated your ability to handle the complexity, to manage suppliers and understand the business drivers of an operational IT system and how they can be impacted by the system design and performance
You have a first experience in design, development, integration, deployment of complex systems including hardware, software and IT, with critical performance levels (financial, customer service..)
You have an experience in transportation, ideally in tolling and a knowledge of the Irish transportation and mobility market is a plus
You are able to work in a multicultural and international team, and are Customer and Service oriented.
You are known for you excellent communication and reporting skills
You thrive in a fast-paced environment, and you have the ability to recognise and adjust priorities as required
Entity
VINCI Concessions is an international market leader in airport, highway and railway mobility, committed to fostering sustained and shared growth for territories and communities. We successfully deliver the public-private partnership promise in 21* countries, building on our unique construction-concession model and a broad expertise in designing, financing, building and operating mobility facilities. Delivering a positive experience to our 2 million daily customers is the primary goal for our +20 000 employees throughout the world. VINCI Concessions brings together VINCI Airports - the world's first private airport operator, VINCI Highways – a leading road mobility operator with 3.564 km managed in 14 countries, and VINCI Railways - a pioneer in the rail concession industry.