Communications & Marketing Assistant
Communication
Communications & Marketing Assistant-41281
England
Permanent / Full time
Experience: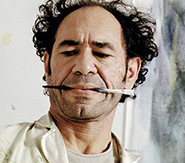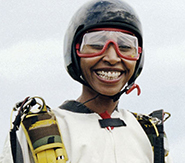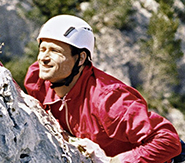 As a Communications and Marketing Assistant based in our Birmingham support office, you will work as part of small and dynamic team to design and deliver a communication and marketing plan that supports Actemium UK in achieving its strategy.
You will be responsible for coordinating digital and corporate communications activities as well as developing an active employee engagement strategy. You will be comfortable in working autonomously and developing strong working relationship with various stakeholders from different levels of the organisation. You will have a flair for capturing and writing compelling and engaging stories for a range of different channels and audiences.
Responsibilities:
Digital Communication:

Capture, create and publish high quality content to maintain an active social media presence across a range of different social media platforms (Linkedin and Twitter)
Management of the Actemium UK Website
Plan, create, publish and maintain content on the company's internal digital platforms (SharePoint and Yammer)

Employee engagement:

Capture, create and write compelling and engaging stories to produce a monthly internal e-newsletter.

Corporate Communication:

Update and create marketing collaterals (brand presentation, brochures, flyers, e-marketing campaign,…)
Act the communication 'brand guardian' to ensure brand governance in all communication and marketing activities,
Support Business Units, Human Resources & Health & Safety department in their communications activities
Managing the rebranding of Business Units (Ad-hoc)

Events management

:

Organise and manage the company annual conference, rebranding events, customers events and exhibitions.

General communication administration:

Manage a centralised order of promotional items for all the companies Business Units as well as ad-hoc administrative related tasks.
Profile
Person's skills and attributes:
Excellent written and oral communication skills with the ability to communicate effectively with a range of individuals at all levels across the organisation
Attention to detail, ability to proof-read and edit information for a range of internal and external communications channels
Event management experience
Self-motivated
Autonomous
Dynamic
Positive attitude
Digital media experience
WordPress experience
Strong IT Skills (Microsoft 365 suite)
Ability to work in a fast-paced environment
Strong organisational skills and ability to deliver projects on time including prioritisation of personal workload
Good interpersonal and influencing skills with a track-record of forming positive and successful working relationships
Ability to capture, create and write compelling and engaging stories from across the business in a way that captures the attention and hearts of our internal and external stakeholders
Ability to translate complex idea into a simple message
Desirable:

Knowledge of Adobe Creative Suite (InDesign, Illustrator, Photoshop and Premiere Pro).
Entity
Part of the VINCI Energies Group, Actemium provide engineering design, project management, installation and commissioning of electrical, mechanical and IT services in the United Kingdom since 1907. In addition, we provide specialist maintenance operations, fully complemented with accredited safety tests and inspection services to optimise the operational efficiency and safety of our client's equipment and systems. Whilst part of a global network of 300 Business Units, Actemium UK comprises of 7 Business Units covering all of the UK & RoI.