Project engineer
Engineering, studies, methods
Rail Contracts Engineer-36398
England
Permanent contract
Higher school certificate
Experience: Over 3 years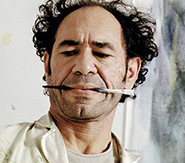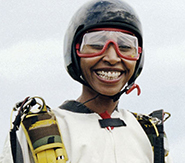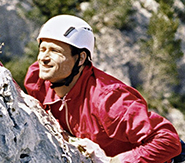 The Rail Project Engineer will be responsible for overseeing multiple projects concurrently including larger multi-faceted projects from conception through to completion; ensuring that the project meets the requirements and expectations of the customer. The Project Engineer is fully accountable for the successful delivery of the project.
KEY RESPONSIBILITIES
Demonstrate health and safety leadership to ensure that health and safety is prioritised throughout all project activities
Directly manage all aspects of the project lifecycle from initial opportunity creation through to customer acceptance.
Rigorously manage scope to ensure commitments are achieved within agreed time, cost and quality parameters
Ensure accurate financial forecasting and provide ongoing reconciliation of resources and other project related expenditures using the Vinci Energies Quartz methodology
Lead, motivate and coordinate the project delivery team and escalate any unresolved performance issues
Ensure that all operational activities are carried out in compliance with internal procedure and external legislation governing business operations
Identify and manage new business opportunities and work in conjunction with business development to participate in bid activity as required
Act as main communication conduit with the customer and internal stakeholders
Provide input and attend all project reviews in line with the business procedures to ensure that there is complete transparency of the status of the project and the financial performance
Maintain positive relationships with customers and through efficient delivery of the project with a view to optimizing future opportunities
Ensure technical aspects of the project meet client and statutory requirements
Support collaborative working with other Business Units within the Actemium Network and the wider Vinci Group
Profile
Qualifications and Experience:

Essential:          
Apprenticeship/Level 3 NVQ and/or Degree/HNC in relevant engineering related subject – Electrical Engineering                 
Proven and successful experience within the rail infrastructure sector as Project Engineer or Project Manager, with applied experience in establishing and delivering multiple concurrent projects     
Experience of managing Electrical testing Contracts        
Understanding of Network Rail PTS operational regulations.        
Understanding and knowledge pertaining to the preparation and use of
ail orientated "Work Package Plans" & associated "Task Briefing Sheets".          
Understanding of Rail environment Contractor responsible Engineer (CRE) duties and responsibilities.       
Understanding of Network Rail design submission processes (Grip/Form Stages).  
Working knowledge of NEC3 Contract delivery   
Manage project scope by assessing changes of requirements and impact on budget, time and risk
Ability to travel throughout the UK with occasional overnight stays as required    
Committed to promoting a positive health and safety culture      
Full UK Driving License  
 
Desirable:
Personal Track Safety (PTS) accreditation including AC/DC & ICI   Desirable (Training can be given)
Atex experienced CompEx Certification   
Trackside possession management and operation methods.        
           
Entity
Part of the VINCI Energies Group, Actemium provide engineering design, project management, installation and commissioning of electrical, mechanical and IT services in the United Kingdom since 1907. In addition, we provide specialist maintenance operations, fully complemented with accredited safety tests and inspection services to optimise the operational efficiency and safety of our client's equipment and systems. Whilst part of a global network of 300 Business Units, Actemium UK comprises of 7 Business Units covering all of the UK & RoI.