Airline Promotion & Marketing Manager
Marketing
Airline Promotion & Marketing Manager-39876
Estado de Bahia
Permanent contract
Postgraduate studies, others
Experience: Over 5 years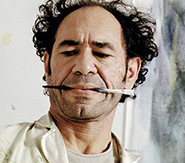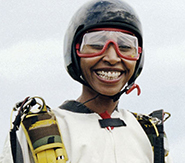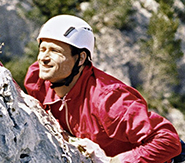 The role
The candidate will be key in delivering sustainable aviation business development by increasing traffic at the airport.  The objective is to maximize Aeronautical Revenues for Salvador Bahia Airport. The candidate must be passionate and interested in the long-term success of the airport and thrives in a business development role. The role requires strong travel business insights in identifying, analysing, stimulating new traffic development opportunities, increasing the demand and partnerships, and developing tourism products awareness.
Position and salary depending on profile and experience.
Key missions of the position
- Develop strategies to increase traffic and demand from/to Salvador Bahia, with strong focus on inbound markets
- Prioritize opportunities aligning with air service development strategies
- Implement co-development strategies with the territory and local stakeholders
- Attend and represent Salvador Bahia Airport at tourism fairs and/or route development events
- Develop marketing studies and presentations supporting traffic development strategies
- Present and support key action plans to partners, stakeholders, airlines and/or TOs
- Manage key airline accounts in marketing and promotion initiatives, from preparation to implementation
- Act as a liaison with airline/TO sales departments and global/local representatives to gain insights
- Input into Airlines/TO negotiations
- Manage and organize specific conferences, events and/or workshops hosting supported by the Airport
- Establish and manage partnerships
- Be a global ambassador of Salvador and Bahia as a market and a destination
- Build, cultivate a 5* relationship with our partners
- Carry on ad-hoc missions or projects supporting the Aeronautical business
The role requires excellent interpersonal, public relation and analysis skills, the candidate will be advising closely the Management team at Salvador Bahia Airport.
The role will require regular national and international travels.
Profile
The Person Skills and Experience:
Well respected professional, you can demonstrate:
· Excellent interpersonal and communication skills in building and maintaining relationships
· Extremely proactive, self-starter with strong organisational skills
· The confidence and ability to present to large audience and/ c-level executives
· A good understanding of destination product development and airline/TO strategies
· A thorough understanding of the competitive landscape, industry developments and trends that could impact route development opportunities
· Ability to identify risks and challenges which could impede traffic growth projects
·  Advanced presentation skills – in PowerPoint – to developing clear and thorough internal and external presentations
·  Developed marketing skills to presenting information in a clear and appealing manner to clients, stakeholders or related parties
·  Good analytical skills to analyse and interpret internal and industry data relating to aviation stats (airports and tourism stats, MIDT or BSP, airline schedules, macro-economic indicators)
· Capable of managing data analysis using Excel
Personal Qualities:
· Bright and degree educated
· Numerate and analytical skills
· Good commercial and communication skills
· Focused on objectives
· Collaborative, engaging and able to build long-term business relationships at all levels
· Excels at and loves relationship marketing. Hands-on, self-starter who is confident, outward facing and passionate
· Strong and engaging ambassador of Salvador Bahia as a market and destination and the airport
· A natural fit to working alongside the Commercial team in SSA
· Confident and able to work under pressure, handle numerous parallel activities and make a quick and positive impact at SSA
Entity
About VINCI Airports VINCI Airports, as the largest private airport operator in the world, manages the development and operations of 46 airports located in France, Portugal, the United Kingdom, Sweden, Serbia, Cambodia, Japan, the United States, Dominican Republic, Costa Rica, Chile and Brazil. Served by around 250 airlines, the VINCI Airports network carried 240 million passengers in 2018. Through its expertise as a comprehensive integrator, VINCI Airports develops, finances, builds and operates airports, leveraging its investment capacity, international network, and know-how to optimize the management and performance of existing airport infrastructures, extensions and projects of new buildings. In 2018, its annual revenue for managed activities was of 3.6 billion euros and 1.6 billion euros for consolidated revenue. More information is available at www.vinci-airports.com or www.salvador-airport.com.br