Business Development Manager M/V
Purchasing
Business Development Manager-44059
Flanders
Experience: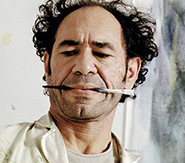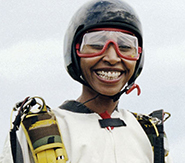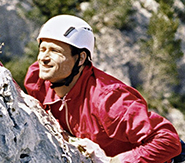 Ben je op zoek naar een uitdagende job waarbij je naast je technische competenties ook je commerciële talenten kan laten schitteren? Ben je bereid je onder te dompelen in de brandbeveiligingsector en samen met de klant op zoek te gaan naar de meest efficiënte oplossing op maat waarbij veiligheid steeds centraal staat? Dan is de kans groot dat jij de nieuwe Business Development Manager bent die we zoeken bij Cegelec Fire Solutions te Erembodegem.
Wat is het doel van de functie?
Samen met je collega's werk je mee aan het strategisch plan van de Business Unit. Je realiseert dit plan door enerzijds bij bestaande klanten nieuwe contracten af te sluiten en te beheren, en anderzijds door business te genereren bij nieuwe klanten. Je bent zowel financieel als technisch eindverantwoordelijk voor de business bij deze klanten.
Wat zijn jouw verantwoordelijkheden?
Op basis van de klanteneisen stel je oplossingen op maat voor, maar je probeert ook nieuwe noden te identificeren
Je bent verantwoordelijk voor het opmaken en opvolgen van offertes
Je doet de technische follow-up van de contracten
Je zorgt voor een efficiënte inzet van de middelen, zowel materiaal als menselijke kapitaal
Je staat in voor het financieel management van de contracten met bijhorende rapporteringen
Je prospecteert en bouwt nieuwe duurzame klantenrelaties op
Je onderhoudt lange termijn relaties met je klanten, waarbij deelnemen aan netwerkevents jou absoluut niet afschrikt
Profile
Wat verwachten wij van jou?
Je bent in het bezit van een bachelor/master Electromechanica (of gelijkwaardige ervaring)
Je hebt reeds ervaring in de industriële sector (bij voorkeur in een Mechanical/Sprinkler omgeving)
Je hebt ervaring in het leiden van projecten of de financiële opvolging hiervan
Je hebt een commerciële ingesteldheid, je bent communicatief sterk, proactief en je kan mensen enthousiasmeren
Je beheerst het Nederlands perfect en hebt een goede kennis van het Frans en Engels
Ben je overtuigd dat je een ideale match bent met onze vacature? Aarzel dan zeker niet om jouw CV te sturen naar lieze.gonnissen@vinci-energies.com
Entity
In a world undergoing constant change, VINCI Energies focuses on connections, performance, energy efficiency and data to fast-track the rollout of new technologies and support two major changes: the digital transformation and the energy transition. With their strong regional roots, agile and innovative, VINCI Energies' business units boost the reliability, safety and efficiency of energy, transport and communication infrastructure, factories, buildings and information systems. www.vinci-energies.com
Avantages
Why us?
Wat kunnen wij jou bieden?
Een afwisselende job in onze sterke Business Unit Cegelec Fire Solutions (gelegen te Erembodegem), die onderdeel uitmaakt van de beursgenoteerde groep VINCI Energies
Een werkomgeving die gekenmerkt wordt door zelfstandigheid, verantwoordelijkheid, ondernemerschap, solidariteit en vertrouwen
We geven je zowel de omkadering (training en coaching) als de opportuniteiten nodig om je loopbaan een échte impuls te geven
Een voltijdse functie met een aantrekkelijk verloningspakket en extralegale voordelen