Field Technician M/V
Operations/maintenance
Field Technician-44065
Flanders
Experience: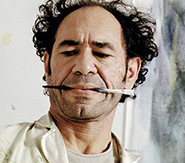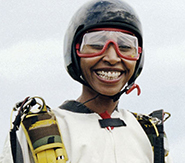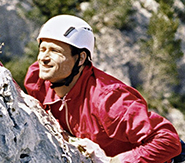 Ben je op zoek naar een variërende job waarbij je de handen uit de mouwen kan steken en jouw technische competenties kan laten schitteren? Heb je reeds ervaring in de brandbeveiliging sector of heb je zin om je volledig onder te dompelen in deze nieuwe wereld? Dan is de kans groot dat jij de nieuwe Field Technician bent die we zoeken bij Cegelec Fire Solutions te Erembodegem.
Wat is het doel van de functie?
Als Field Technician ga je zelfstandig op pad om onderhoud en herstellingen uit te voeren van sprinklerinstallaties bij verschillende klanten over heel België.
Wat zijn jouw verantwoordelijkheden?
Het uitvoeren van onderhoud, aanpassingen en herstellingen aan Sprinklerinstallaties in eventuele samenwerking met collega techniekers of onderaannemers
Je bent verantwoordelijk voor het correct achterlaten van de installatie en het invullen en aanleveren van de onderhoudslijsten
Je doet periodieke testwerkzaamheden van de sprinkler- en brandmeldinstallaties. Je bent verantwoordelijk voor het correct en met precisie uitvoeren van deze testwerkzaamheden en het correct invullen en aanleveren van de testformulieren
Het verhelpen van storingen, zowel mechanisch als elektrisch
Het uitvoeren van kleine aanpassingen aan de leidingen (klein fitwerk)
Je voert de taken bij de klanten uit volgens de gangbare procedures en toepassing van de veiligheidsvoorschriften op de werf.
Je geeft de nodige feedback naar de verantwoordelijke aangaande problemen of aanpassingen tijdens de werken
Je rapporteert aan de Operations Manager
Profile
Wat verwachten wij van jou?
Je bent in het bezit van een technisch diploma (Bij voorkeur: Mechanica, elektromechanica of elektriciteit) of je hebt gelijkwaardige ervaring
Je hebt reeds ervaring in de industriële sector (Bij voorkeur in een mechanische/Sprinkler omgeving)
Je bent in het bezit van een rijbewijs B
Je bent oplossingsgericht, je hebt een flexibele ingesteldheid, een groot verantwoordelijkheidsgevoel, je vertoont de nodige maturiteit om zelfstandig on site te kunnen werken en bent veiligheidsbewust .
Je spreekt vlot Nederlands,  kennis Frans is een plus
Een VCA attest en hoogtewerker attest is een meerwaarde
Ben je overtuigd dat je een ideale match bent met onze vacature? Aarzel dan zeker niet om jouw CV te sturen naar lieze.gonnissen@vinci-energies.com
Entity
In a world undergoing constant change, VINCI Energies focuses on connections, performance, energy efficiency and data to fast-track the rollout of new technologies and support two major changes: the digital transformation and the energy transition. With their strong regional roots, agile and innovative, VINCI Energies' business units boost the reliability, safety and efficiency of energy, transport and communication infrastructure, factories, buildings and information systems. www.vinci-energies.com
Avantages
Why us?
Wat kunnen wij jou bieden?
Een afwisselende job met enthousiaste collega's, binnen een groeiende onderneming die onderdeel uitmaakt van de beursgenoteerde groep VINCI Energies.
Een werkomgeving die gekenmerkt wordt door zelfstandigheid, verantwoordelijkheid, ondernemerschap, solidariteit en vertrouwen
Je krijgt opleiding en begeleiding door ervaren collega's
Een voltijdse functie met een aantrekkelijk verloningspakket en extralegale voordelen