Senior .NET developer - Aalter
It, it systems
2020-42813
Flanders
Open-ended contract
Master's degree
Experience: More than 3 years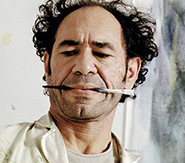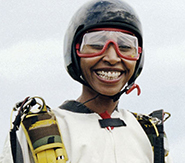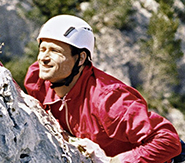 Ervaring als software developer en te vinden voor nieuwe wending in je loopbaan? Til de industrie een level hoger! Werk mee aan de digitalisering en automatisering van de grootste spelers in de food & beverage industrie. Kom aan boord als Lead software developer! Werk op het snijvlak van IT, automatisatie en innovatie.
word betrokken op functioneel niveau en sta in voor de ontwikkeling van software die ingezet wordt in de food & beverage industrie (MES/MOM)
sta in voor de opmaak van detailanalyses. Zorg voor vertalingen van functionele requirements op maat van je team
wees een referentiepunt voor junior software developers. Ondersteun hen vanuit je techniciteit
spot innovaties in je vakgebied en werk mee aan de uitwerking van nieuwe standaarden en concepten
werk vanuit ons kantoor in Aalter
Profile
minimaal 5 jaar relevante ervaring als programmeur. Je beschikt over een master of bachelor diploma in een ICT-richting
uitstekende gedrevenheid in .NET C# (VB.NET) en grondige beheersing van concepten als async/await, inversion of control en dependency injection
een goede kennis over database design (SQL server), kennis over Entity Framework Core,
bekend met build release pipelines en Azure Devops
interesse om je te verdiepen in frameworks zoals Angular
nauwkeurig, je legt nadruk op stabiliteit, kwaliteit en performantie
interesse in de industriële wereld, je wilt weten hoe de vork aan de steel zit
team minded, je draagt bij aan onze collegiale en losse sfeer


Ons aanbod
Actemium maakt deel uit van de sterke groep VINCI Energies
focus op innovatie (Internet of Things, Industry 4.0, Cloud, Big Data en Artificiële intelligentie)
teamwerk, organisatiebetrokkenheid en zelfontwikkeling
opleiding op maat om je start optimaal te begeleiden
duidelijke loopbaanpaden met zicht op je toekomst en doorgroeimogelijkheden
compleet verloningspakket met firmawagen, eco- & maaltijdcheques, bonus, telefonie, fietslease, flexibele uren, verzekeringen, kortingen, opleidingen, 32 verlofdagen, …
een gedreven én waardengedreven organisatie met oog voor mens & maatschappij
tal van initiatieven rond kennisdeling, sportieve, culturele en/of familiale activiteiten
Entity
Chez Actemium vous ne trouvez que des experts en automation, contrôle de process & instrumentation, ingénierie électrique et mécanique, nettoyage industriel & tuyauterie et dans l'industrie IT. Nos collaborateurs ont tous un bon niveau de formation (Bachelor ou Master) en orientation technique. Ils ont une passion pour la technique et/ou la gestion d'équipes techniques. De notre coté, notre rôle est de développer tant vos connaissances techniques que vos compétences managériales. Nos environnements clients sont donc très variées et se situent dans l'alimentation, en production de produits laitiers & boissons, en chimie, en oil & gaz, en sciences de la vie et dans le secteur de l'énergie.