Conducteur / ingénieur de travaux principal CET F/H
Realization, work, project management
DUMEZ - Inge W principal CET Fleury-41613
Fleury-Mérogis, Île-de-France Region
Permanent / Full time
Masters
Experience: Over 5 years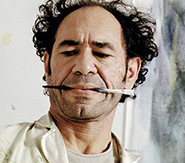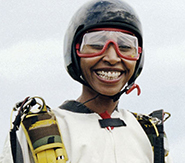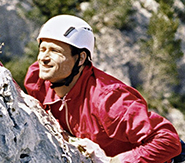 La Direction Opérationnelle Ouvrages Fonctionnels Réhabilités Bâtiment IDF est un acteur majeur de la réhabilitation de bâtiments tertiaires en IDF. Portée par 4 filiales, DUMEZ IDF, PETIT, NEOM et DEGAINE, elle emploie 1700 collaborateurs sur une centaine de projets différents.
DUMEZ IDF recherche un Chef de groupe CET pour intervenir sur la rénovation de la prison de Fleury-Mérogis d'un montant de 50M€ de CA. Ce projet atypique demande réflexion et adaptabilité pour répondre au mieux aux attentes des clients et aux besoins des usagers des différents bâtiments (cellules, cuisines, réfectoires, bâtiments administratifs,…).
Vous serez donc en charge de la bonne exécution du GO de la préparation à la clôture des travaux :
Participer à l'établissement des PPSPS, PAQ et PPE ainsi que des avenants,
Participer à la définition des modes opératoires,
Participer à la gestion financière du projet et des moyens de production,
Gérer les sous-traitants,
Préparer les travaux en participant à l'organisation et à la mise en place des moyens techniques, matériels et humains,
Prendre les dispositions préalables au démarrage du chantier,
Assurer les relations avec les clients,
Contrôler et animer la sécurité et la qualité du chantier,
Contrôler l'exécution,
Clôturer les travaux en contrôlant la livraison de l'ouvrage, la facturation définitive.
Profile
Diplômé d'une formation d'ingénieur ou Bac +5, vous disposez d'une expérience réussie sur une fonction similaire au sein d'une société d'envergure.


On vous reconnaît un sens relationnel, d'écoute et de diplomatie. Vous avez le goût du travail en équipe et vous vous adaptez facilement.

Vous faites preuve de rigueur et réactivité, d'esprit d'analyse et d'anticipation pour mener à bien votre projet.

 

La connaissance des normes applicables à la construction d'une prison est un plus.

 

Vous recherchez une entreprise qui vous accompagne tout au long de votre carrière, qui prône l'autonomie et vous permets de toucher à différents corps d'état.

 

Rejoignez-nous !

 

 
Entity
VINCI Construction France, a VINCI Group subsidiary and France's leading construction company, places at the service of its public and private clients its operational excellence, its general contracting and project coordination expertise, the resources of its 400 agencies located throughout the country and the professionalism of its 20,000 employees to design, finance, build and operate all types of construction project. VINCI Construction France works across all building, civil engineering, networks, speciality business activities and property development.