Applications Engineer
Engineering, studies, methods
2019-36991
Gloucester, England
Permanent contract
Experience: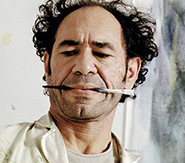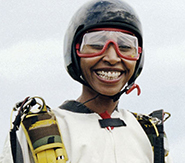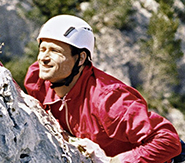 Actemium UK have been providing engineering design, project management, installation and maintenance services in the United Kingdom since 1907.
We are now looking for an Applications Engineer, based at our Gloucester site, to be responsible for all aspects of the project from the quotation, negotiation, realisation, costs, invoicing and final acceptance. The ideal candidate would have at least 2 years of experience with this role.
This is an opportunity to join a fantastic close nit team, developing your career within a great working environment.
Profile
Job role:
Responsible for handling of tenders until successful receipt of orders
Oversee the successful delivery of projects to scope, target cost, quality, programme and completion encompassing design, engineering, construction, handover and commercial aspects
Ensure that project imperatives are clearly communicated and understood throughout the project and to others, as appropriate
Where on site work is required, responsibility for all safety, health, environment and quality matters.
Ability to develop solutions when dealing with customers restrictions in space / site issues
Responsibilities:
Assumes responsibility for the project and tenders in terms of financial performance, deadline compliance and technical performance of the work.
Responsible for the management of projects under his/hers authority, covering liaising with the workshop supervisor during the day to day manufacturing of projects.
Responsible for determining the projected cost estimates at the end of business deals for which, he is responsible and gives reports to the Senior Applications Engineer/BU Manager.
Organises bid and contract reviews and monitors changes in the contract.
Verifies & validates sales orders before acknowledging receipts.
Ensures the Quarterly Account Closing (EV) of his/hers projects is properly carried out.
Manages the procurement and purchases for his/hers project.
Establishes and counter signs purchase requests (PR).
Responsible for the technical aspects of the project.
Ensures that customer complaints are recorded and corrective action taken.
Ensuring that corrective action is taken for all non-conformities.
Maintaining contract document control.
Proactively deliver a quality installation to the satisfaction of our customers
Actively seek out, drive and promote service excellence, best practice and continuous improvement initiatives
Continually review suppliers performance and share information
Qualifications/Experience:
Minimum of ONC/OND qualified in Electrical engineering or equivalent technical discipline

Technical skills and experience

Familiar with LV Switchgear, motor control principles and control panel design.

Experience of working with and managing contracts.

Understanding of commercial issues.

Excellent communications skills, must be able to communicate with customers at all levels.

We are looking for someone who can remain calm professional under pressure, with the ability to take firm and timely decisions.

If you believe that anything is possible if you try hard enough, we would love to hear from you!

 

 
Entity
Part of the VINCI Energies Group, Actemium provide engineering design, project management, installation and commissioning of electrical, mechanical and IT services in the United Kingdom since 1907. In addition, we provide specialist maintenance operations, fully complemented with accredited safety tests and inspection services to optimise the operational efficiency and safety of our client's equipment and systems. Whilst part of a global network of 300 Business Units, Actemium UK comprises of 7 Business Units covering all of the UK & RoI.