Ingénieur(e) MOE/MOA domaine hydraulique F/H
Engineering, studies, methods
2018-32135
Grand Est
CDC
Masters
Experience: Over 5 years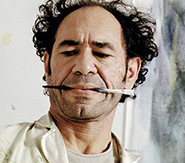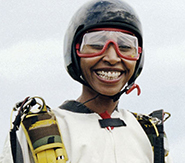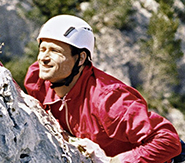 Au sein de BAMEO sous l'autorité du Directeur Technique, l'Ingénieur(e) Grande Ecole ayant une expérience dans le domaine hydraulique, accompagne l'analyse de la production hydroélectrique des 4 centrales hydro-électrique situées sur la Meuse afin de proposer un plan d'amélioration de la production et de sa gestion et d'assurer la mise en œuvre de ce plan d'amélioration.
Type de contrat : Contrat à durée de chantier. La fin du chantier est prévue intervenir au plus tard le 31 décembre 2019.
Rattaché(e) à la Direction Technique, vos missions principales sont :
Assister un expert hydroélectricité extérieur dans la mission d'études, d'analyses et de propositions d'amélioration de la production hydroélectrique ;
Assurer le suivi de la mise en œuvre des préconisations de l'expert tant pour les travaux que pour l'exploitation ;
Assurer l'interface avec l'Exploitant et le Concepteur-Constructeur ;
Produire les documents relatifs au reporting de l'activité production hydroélectrique conformément aux obligations contractuelles/demandes des actionnaires ;
Appuyer la Direction Technique dans l'ensemble de ses actions concernant l'outil de production hydroélectrique et les barrages :
- suivi de Mise en Service des Ouvrages,
- levée des réserves,
- établissement des plans de maintenance lourde,
- concertation avec les Parties Prenantes,
- suivi règlementaire, etc…
Participer aux actions de communication auprès du Grand Public (visite, présentation, etc…) dans son domaine de compétence ;
Profile
Vous êtes issu(e) d'une formation Ingénieur Grande École - formation hydraulique / TP / généraliste (ou équivalent Bac + 5)
Vous justifiez de 5 ans d'expérience minimum avec au moins une expérience notable dans la construction idéalement domaine hydraulique ou fluviale (maîtrise d'œuvre, maîtrise d'ouvrage, travaux, etc…)
Vous êtes reconnu(e) pour votre esprit de synthèse, votre curiosité et votre rigueur
Vous êtes créatif(ve), innovant(e) et avez un fort esprit d'équipe
Entity
VINCI Concessions designs, finances, builds and operates transport and public facilities infrastructure under public-private partnerships. VINCI's integrated construction-concession approach enables VINCI Concessions to develop solutions that optimize the performance of projects for both client communities and users. VINCI Concessions is Europe's major operator of transport infrastructure concessions.