CONTRACT MANAGER - Hassi Messaoud F/H
Realization, work, project management
2018-EA-32043
Hassi Messaoud, Ouargla Province
Permanent contract
Masters
Experience: Over 8 years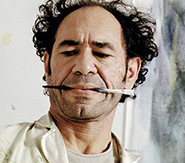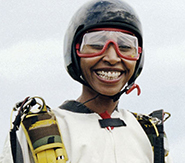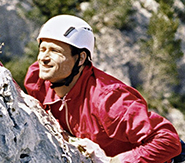 Entrepose Algeria, whose headquarters is in Algiers, is a subsidiary of the operational management Entrepose International Network (EIN) of Entrepose Group and carries out turnkey projects mainly in the oil and energy sector.
Entrepose Algeria is currently seeking a Contract Manager, who will have for main missions:
Review the contracts draft proposed by the clients within the bid process (with the commercial department)
At Chief Operating Officer and/or Project Managers request, review or drafting of contractual correspondences
Contractual analysis and built of Subcontractors claims
Consultation of EIN corporate legal department
Prepare notifications and Change Order Requests whenever Entrepose Algeria is subject to a disruption from the Client or is entitled to a Change Order
Administer the contract of the project. This involves informing the project team members of their obligations imposed by the contract
Maintain various logs as required to facilitate the proper administration of the contract (e.g. register of communication with client, register of disruptions caused by client, change order register, etc.)
Provide assistance to the Project Manager and the project team in order to assist in the execution of project on site (liaise with all functions… planning costs etc).
Analyze the contract and its annexes and provide assistance to the project team in the understanding of contractual issues.
Analyze the deliverables (procedures, guaranties, schedule, insurances etc… to be provided within the contractual deadline
Identify the potential VO and follow up of the VO register
Assist the team in the monthly project review control
Manage correspondence and its recording
Identify events that could lead to claim managements, substantiate these claims and negotiate to avoid any dispute resolution
Follow up of risk and opportunities and propose mitigation plan
Assist in the follow-up of any time bar and foreclosure.
Insure appropriate reporting and recording of any events and analyze the consequences in terms of contractual impacts in liaison with the planning and cost team.
Liaise with project team and planning and costs to elaborate a contractual execution plan as from the award of contract until close out.
Ensure that the contractual interests are protected during the whole execution and with subsequent contract (Order/ subcontract)

Contractual advice on Procurement Orders:
Definition of the clauses from the Main contract to be included in the Purchase Orders' and/or the subcontract
When copied of correspondences, alert to the Chief Operating Officer and/or Project Managers if necessary
At Chief Operating Officer and/or Project Managers request, review or drafting of contractual correspondences
Contractual analysis of Suppliers claims
Consultation of EIN corporate legal department
Profile
Qualifications:
Degree qualified in relevant subject (Preferably QS, Engineering background)
Experience:
Overall relevant work experience in a fabrication unit of minimum 10 years, of which minimum 5 years at a similar managerial position
Main skills required:
Knowledge: Substantial knowledge of standard forms of contracts - Microsoft Office - Excel, word and Powerpoint - Good knowledge of English language
 Know-how: Contracting Strategies - Commercial / Contractual Risk Evaluations - Contractual negotiations- Award Recommendations - Execute contracts - Interface with technical teams.
 Behaviour: Communicates effectively and appropriately with a variety of stakeholders including external partners, teams, colleagues and contacts. Maintains working relationships with existing partners. Works effectively within a team or work group as appropriate.
Solves work-related problems effectively. Provides support and contributes to the performance of the institution.
Persuades and influences peers and managers through consideration of their interests, involvement and consultation.
Additional information: Rotation rhythm: 6 weeks on / 2 weeks off.
Entity
Le Groupe ENTREPOSE est un entrepreneur international qui conçoit, réalise et opère des infrastructures de production de transport et de stockage pour l'industrie pétrolière et gazière ainsi que pour les autres sources d'énergie.