Assistant chef de chantier F/H
Realization, work, project management
2020-44029
Île-de-France Region
Apprenticeship
3 years of university studies
Experience: Beginner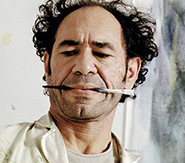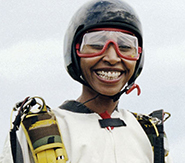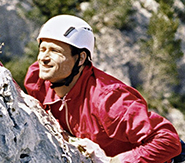 La Direction Opérationnelle Ouvrages Fonctionnels Réhabilités Bâtiment IDF est un acteur majeur de la réhabilitation de bâtiment tertiaire en IDF. Portée par 4 filiales, DUMEZ IDF, PETIT, NEOM et DEGAINE, la Direction Opérationnelle emploie 1700 collaborateurs sur une centaine de projets différents.
NEOM, spécialisée dans les travaux de déconstruction, exerce son savoir-faire dans les domaines du désamiantage, de la dépollution, du curage, du démantèlement et de la démolition. Fort de l'expérience de ses 300 collaborateurs formés et expérimentés, elle intervient sur des projets variés entre 2000m2 et 20 000m2 : bureaux, commerces, gares, bâtiments industriels, établissements scolaires…
Sous la responsabilité d'un chef de chantier, vous participerez à :
Suivi de production des équipes d'opérateurs en charge du curage, désamiantage, déplombage dans le respect des méthodologies définies
Gestion des équipes : management, suivi des effectifs, pointages, suivi des absences
Suivi de l'exploitation du site : gestion des déchets, du parc matériel, des commandes.
Prévention : s'assurer que les tâches soient effectuées dans le strict respect des consignes de sécurité et des procédures internes inhérentes à l'activité, animer la prévention sur le site (accueils, ¼ d'heure sécurité, tenue des fiches, registres et indicateurs…)
Profile
Vous souhaitez devenir chef de chantier ?
Vous êtes rigoureux, organisé et savez anticiper. Vos qualités managériales et votre sens relationnel vous permettront de réussir dans vos fonctions. Votre connaissance de l'outil informatique est primordiale.
Ce qu'on vous offre en plus :
Une organisation décentralisée avec une prise de décision au plus proche du terrain.Un modèle managérial qui valorise l'autonomie et la responsabilité, l'écoute et la concertation, l'innovation et les démarches collaboratives, les femmes et les hommes plus que les systèmes. Une politique de mobilité attractive. Une offre de formation présentielle et numérique ouverte à tous. Les salariés sont les premiers actionnaires de l'entreprise !
Entity
VINCI Construction France, a VINCI Group subsidiary and France's leading construction company, places at the service of its public and private clients its operational excellence, its general contracting and project coordination expertise, the resources of its 400 agencies located throughout the country and the professionalism of its 20,000 employees to design, finance, build and operate all types of construction project. VINCI Construction France works across all building, civil engineering, networks, speciality business activities and property development.