Chargé de missions RH F/H
Human resources
2020-44220
Île-de-France Region
Work-study contract
Master's degree
Experience: Graduate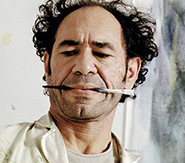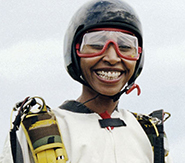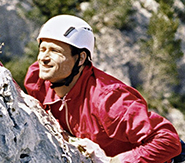 Vous rejoignez l'équipe de la DRH, dans un contexte de développement à l'international et d'échanges avec des entités du Groupe implantées dans plusieurs pays. Vous travaillerez à l'attractivité, l'engagement et la rétention de nos talents. Doté(e) d'un sens de service développé, proactif(ve), vous souhaitez vous investir dans un environnement transverse en pleine croissance et ouvert à l'international.
Au sein de l'équipe Développement RH, vous participerez au déploiement de projets RH transverses :
Vous avez un goût prononcé pour le recrutement, vous participez à notre campagne de recrutements stagiaires et alternants : participation aux forums, rédaction des offres, publication, sélection des profils et conduite d'entretiens. Connecté.e sur les réseaux sociaux, vous participez à l'animation de la communication RH sur les différents réseaux internes et externes.
Intéressé.e par le domaine de la formation et du développement des collaborateurs, vous participez au recueil des besoins exprimés en matière de formation et à la mise en œuvre du plan. 
Vous aidez également au lancement et au suivi de la campagne des entretiens annuels.
En support à l'équipe RH, vous participez à l'administration et suivi du personnel et aux études & reporting RH pour aider à la réflexion et à la prise de décision sur divers sujets RH.

Cette liste n'est pas exhaustive ! Vous contribuez à divers projets en lien avec le développement des ressources humaines tels que la Qualité de Vie au Travail (QVT), la diversité, le handicap, …
Profile
Vous êtes actuellement en Ecole de commerce ou en Master Ressources Humaines et avez une première expérience via vos stages. Le digital n'a plus de secret pour vous et vous vous exprimez aisément dans la langue de Shakespeare.

Passionné(e) des sujets de Développement RH, vous êtes créatif(ve) et force de proposition ?

Vous êtes reconnu(e) pour votre autonomie et votre excellent relationnel ?

Votre dynamisme et votre enthousiasme feront aussi la différence !

Si vous vous reconnaissez dans ce profil, alors rejoignez-nous !

 

VINCI Concessions est attaché à la mixité, à la diversité et à l'accueil de personnes en situation de handicap.

 
Entity
VINCI Concessions is an international market leader in airport, highway and railway mobility, committed to fostering sustained and shared growth for territories and communities. We successfully deliver the public-private partnership promise in 21* countries, building on our unique construction-concession model and a broad expertise in designing, financing, building and operating mobility facilities. Delivering a positive experience to our 2 million daily customers is the primary goal for our +20 000 employees throughout the world. VINCI Concessions brings together VINCI Airports - the world's first private airport operator, VINCI Highways – a leading road mobility operator with 3.564 km managed in 14 countries, and VINCI Railways - a pioneer in the rail concession industry.