Chargé de projets RH F/H
Human resources
2019-34296
Île-de-France Region
Internship
Bachelor's degrees
Experience: Graduate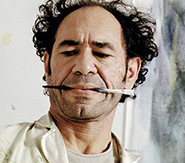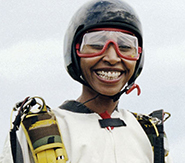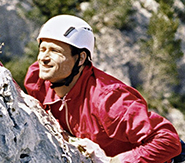 Entreprise :
VINCI Concessions est un leader international des concessions d'infrastructures de transport, présent dans 20 pays. Il regroupe VINCI Airports, VINCI Highways et VINCI Railways.
A travers un modèle intégré concessionnaire-constructeur et une expertise en conception, financement, maîtrise d'ouvrage et exploitation-maintenance, VINCI Concessions est engagé sur le long terme aux côtés de ses clients et partenaires pour assurer le rayonnement et la croissance de chacun de ses projets.
Pas moins de 20 000 collaborateurs déploient les plus hauts standards d'excellence technique et de créativité, afin d'assurer aux clients le meilleur niveau de service et d'expérience sur toutes les infrastructures.
Missions :
Au sein de l'équipe Développement RH, vous participerez au déploiement de projets RH transverses.
Pour cela, vous travaillerez notamment sur les missions suivantes :
Communication RH

: vous travaillez avec l'équipe sur la mise en place de procédures et de kits de communication recrutement et relations écoles pour nos entités internationales

Gestion de carrières

 : vous participerez au lancement de la campagne d'entretiens annuels ainsi qu'à la mise à jour des informations RH sur notre nouvel outil 

Formation

 : vous prendrez part à la digitalisation de notre offre de formation, notamment par la création de modules de formation sur notre nouvelle plateforme e-learning
Cette liste n'est pas exhaustive ! En fonction de l'actualité et de vos intérêts, vous pourrez être amené(e) à collaborer sur d'autres projets RH.
Profile
Vous êtes actuellement en formation dans le domaine des Ressources Humaines/ Communication RH et avez une première expérience via vos stages ou une alternance. 
Votre esprit d'équipe, votre capacité d'adaptation et votre créativité vous permettront de mener à bien vos missions.
Vous recherchez un stage de 4 mois minimum et vous reconnaissez dans ce profil, alors rejoignez-nous !
Entity
VINCI Concessions designs, finances, builds and operates transport and public facilities infrastructure under public-private partnerships. VINCI's integrated construction-concession approach enables VINCI Concessions to develop solutions that optimize the performance of projects for both client communities and users. VINCI Concessions is Europe's major operator of transport infrastructure concessions.