Community / Social media Manager F/H
Communication
2018-32192
Île-de-France Region
Permanent contract
Masters
Experience: Over 3 years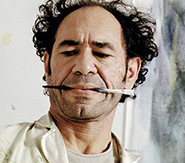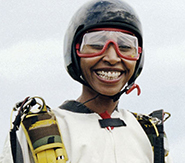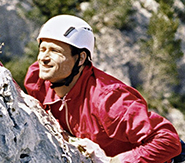 Au sein de la Direction de la communication de VINCI Concessions, vous serez garant(e) de l'e-réputation de la marque en ligne.
Vos missions :
Community Management
Déploiement et suivi de la stratégie Social Media corporate
Conception du planning éditorial, animation des fils Twitter, Linkedin, YouTube et Instagram dans le respect de la ligne éditoriale
Création de contenus en lien avec des agences : infographies, vidéos, visuels, GIFs…
Accompagnement des filiales dans leur stratégie Social Media en lien avec la stratégie groupe : best practices, guidelines…
Veille e-réputation et concurrentielle en ligne
Audit d'e-réputation
Cartographie d'influenceurs
Suivi des KPIs, analyse des performances et recommandations (filiales et corporate)
Communication digitale
Gestion des newsletters internes
Mise à jour et animation des sites internes et externes corporate
Suivi des indicateurs de performance et des statistiques pour l'ensemble des sites (filiales et corporate)
Coordination avec les différentes agences digitales
Aide à l'ensemble des projets digitaux du département : refonte de sites, applications, visites virtuelles, open-innovation…
Profile
De formation BAC+5 avec spécialisation communication et/ou digital, vous justifiez d'une expérience réussie d'au moins 3 ans sur un poste similaire en tant que Social Media Manager ou Chargé(e) de communication digitale à dominante Social Media
Vous êtes intéressé(e) par les environnements internationaux, êtes curieux(se) et comprenez rapidement les enjeux stratégiques d'un groupe à croissance et transformation rapides
Rigoureux(se), vous faites preuve d'esprit d'analyse et de synthèse et savez travailler en mode projet
Vos connaissances de l'écosystème Social Media et des outils associés vous permettent d'être force de proposition et réactif(ve)
Une bonne maîtrise des outils informatiques est souhaitable (CMS, Illustrator, Photoshop, Word, Excel, PowerPoint)
Vous disposez d'excellentes qualités rédactionnelles, en français comme en anglais. L'espagnol serait un plus
Entity
VINCI Concessions designs, finances, builds and operates transport and public facilities infrastructure under public-private partnerships. VINCI's integrated construction-concession approach enables VINCI Concessions to develop solutions that optimize the performance of projects for both client communities and users. VINCI Concessions is Europe's major operator of transport infrastructure concessions.