Junior Project Manager - Structured Finance F/H
Finance, accounting, management, tax
2019-37470
Île-de-France Region
Permanent contract
Masters
Experience: Less than 3 years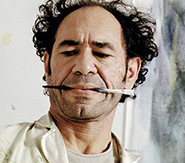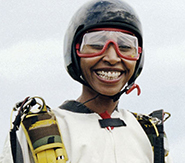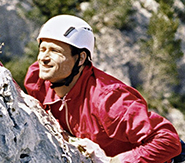 VINCI Concessions recherche un.e futur.e talent au profil évolutif afin de renforcer son équipe des Financements Structurés.
En tant que Junior Project Manager, vous travaillez au sein de la Direction des Financements Structurés de VINCI Concessions sur le montage et la structuration financière des projets de VINCI Concessions et de ses filiales.
Vous intervenez ainsi sur des projets pouvant relever des trois métiers de VINCI Concessions (aéroports, routes et ferroviaire), tant dans la phase d'appel d'offre et de closing de nouvelles opérations qu'en appui des sociétés de projet existantes, dans le cadre de refinancements, renégociations avec le concédant ou de restructurations. S'agissant des nouveaux projets, vous accompagnez le fort développement commercial de VINCI Concessions et de ses filiales dans le cadre d'appels d'offres pour de nouvelles opérations « greenfield »  ou d'opérations « brownfield », dans le cadre de processus d'acquisitions auprès d'autres acteurs du secteur ou de privatisations.
Vos principales missions consistent ainsi à :
* participer à la mise en place du montage financier et contractuel des projets complexes, souvent à l'international,
* participer activement aux due diligences dans le cadre d'acquisitions de sociétés de projets, contribuer à l'identification et à l'analyse des risques, et à la structuration des opérations pour les maîtriser,
* participer à la sélection des conseils financiers et participer à la sélection des autres conseils sélectionnés pour l'opération, notamment quand leurs travaux impactent directement la levée du financement,
* appuyer les senior project managers et directeurs de l'équipe dans la négociation des offres financières, de la documentation financière et dans la mise en œuvre des financements, jusqu'au closing financier,
* mettre en œuvre la modélisation financière (avec l'appui, le plus souvent, de conseils financiers) et analyser les impacts financiers des projets pour le groupe, sous l'angle en particulier de la rentabilité des capitaux investis et des risques associés,
* participer à une ou plusieurs équipes pluridisciplinaires constituées pour chaque projet de développement.
Profile
De formation Universitaire, Ingénieur ou École de Commerce, vous justifiez d'une première expérience (dans le cadre d'un VIE ou d'un premier poste) de 2 à 4 ans dans les financements de grands projets, en entreprise ou dans un établissement financier (de type banque, fonds Infra ou Big 4). Une expérience dans le cadre d'opérations d'acquisitions (M&A) est un plus.
Vous faites preuve d'une grande ouverture d'esprit, de curiosité et de maturité. Rigoureux.se dans vos analyses, vous êtes reconnu.e pour vos capacités de modélisation financière.
Vous maîtrisez l'anglais. La maitrise d'une autre langue (allemand, espagnol et/ou portugais en particulier) est également recherchée.
Si ce challenge vous intéresse, nous vous invitons à postuler !
Entity
VINCI Concessions is an international market leader in airport, highway and railway mobility, committed to fostering sustained and shared growth for territories and communities. We successfully deliver the public-private partnership promise in 21* countries, building on our unique construction-concession model and a broad expertise in designing, financing, building and operating mobility facilities. Delivering a positive experience to our 2 million daily customers is the primary goal for our +20 000 employees throughout the world. VINCI Concessions brings together VINCI Airports - the world's first private airport operator, VINCI Highways – a leading road mobility operator with 3.564 km managed in 14 countries, and VINCI Railways - a pioneer in the rail concession industry.