Responsable MOA EPM Finance F/H
Finance, accounting, management, tax
2019-37538
Île-de-France Region
Permanent contract
Masters
Experience: Over 5 years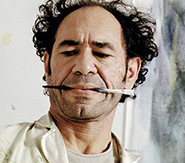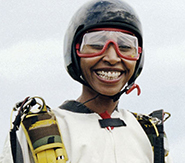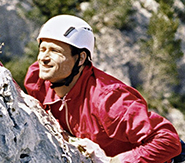 Dans le cadre de l'implémentation d'un outil EPM finance de type Tagetik/Anaplan en cours de sélection, nous recherchons le (la)  futur(e) responsable MOA de la solution retenue. Le nouveau système est destiné dans un premier temps à la production des reportings financiers du pôle VINCI Concessions : Réel, budgets, business plans, dossiers d'analyse (activité, opex, capex, endettement, frais financiers---) et au suivi budgétaire des holdings.   
Rattaché(e) au Directeur du Contrôle Financier  de VINCI Concessions au sein de la Direction Administrative et Financière, le (la)  responsable MOA EPM FINANCE aura les missions suivantes :
Dans un premier temps, affecté(e) à plein temps à l'équipe projet en charge de l'implémentation, il (elle)  participera activement à la phase de spécification détaillée et de réalisation et acquerra auprès de l'intégrateur la compétence qui lui permettra de piloter le déploiement de l'outil (recettes, formations, support aux utilisateurs)
Il(elle) assurera par la suite la responsabilité de la MOA de l'outil et pilotera ses évolutions :
Mettre en place les règles de fonctionnement et de gouvernance du système de reporting Groupe (modification des référentiels, évolution des flux d'alimentation…) dans une logique d'amélioration continue;
Assurer le support fonctionnel utilisateurs ;
Réaliser les actions de transfert des compétences aux key users et assurer la formation des utilisateurs;
Organiser et animer les clubs utilisateurs ;
Recueillir, analyser, challenger et prioriser les besoins exprimés par les utilisateurs, les DAF et les Directions métiers;
Estimer et valider (notamment avec la DSI) les plannings et chiffrages liés aux projets;
Piloter et coordonner les intervenants projets qu'ils soient internes (métiers, DSI…) ou externes (AMOA, intégrateur…) dans la mise en œuvre des évolutions et la production des livrables;
Piloter la rédaction du cahier des charges ainsi que des spécifications fonctionnelles détaillées ;
Veiller à la tenue des jalons et du budget des différents projets ;
Préparer et animer les instances projets de type comités de projet;
Organiser et piloter la recette des applications;
Mettre en place la conduite du changement/organiser la communication autour du projet.
Profile
De formation supérieure bac +4/5, le (la) candidat(e) justifie d'une expérience de 5 et plus avec une double expertise dans les métiers du contrôle de gestion et de la finance et dans la maitrise d'ouvrage de système d'information finance acquise en entreprise et/ou cabinets de conseil.  Il (elle) maîtrise les méthodes de conduite de projets.
Il (elle) est fédérateur (trice), doté(e) d'un bon relationnel et reconnu(e) pour sa polyvalence, son autonomie, son sens de l'organisation et sa rigueur.
A la fois pragmatique et doté(e) d'une écoute de qualité et d'une bonne hauteur de vue, il (elle) privilégie une culture orientée « utilisateurs » et l'efficacité de son action. Il (elle) est  reconnu(e) pour ses capacités à convaincre et conduire le changement.
Un anglais courant est requis.
Entity
VINCI Concessions is an international market leader in airport, highway and railway mobility, committed to fostering sustained and shared growth for territories and communities. We successfully deliver the public-private partnership promise in 21* countries, building on our unique construction-concession model and a broad expertise in designing, financing, building and operating mobility facilities. Delivering a positive experience to our 2 million daily customers is the primary goal for our +20 000 employees throughout the world. VINCI Concessions brings together VINCI Airports - the world's first private airport operator, VINCI Highways – a leading road mobility operator with 3.564 km managed in 14 countries, and VINCI Railways - a pioneer in the rail concession industry.