Stagiaire Chargé(e) de Communication Digitale et Social Media F/H
Pr
2020-46346
Île-de-France Region
Master's degree
Experience: Graduate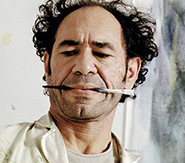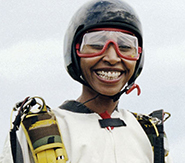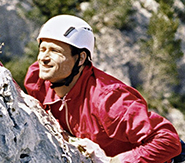 A propos de VINCI Airports
VINCI Airports, premier opérateur aéroportuaire privé au monde, assure le développement et l'exploitation de 45 aéroports au Brésil, au Cambodge, au Chili, au Costa Rica, aux États-Unis, en France, au Japon, au Portugal, en République dominicaine, au Royaume-Uni, en Serbie et en Suède. Desservi par plus de 250 compagnies aériennes, le réseau de VINCI Airports a accueilli 255 millions de passagers en 2019. Grâce à son expertise d'intégrateur global, VINCI Airports développe, finance, construit et opère des aéroports en apportant sa capacité d'investissement et son savoir-faire dans l'optimisation de la gestion et de la performance et dans la conduite de projets d'extension et de modernisation. En 2019, son chiffre d'affaires total géré s'est élevé à 4,9 milliards d'euros, pour un chiffre d'affaires consolidé de 2,6 milliards d'euros.
Toutes les informations sur www.vinci-airports.com
Au sein de la Direction de la communication de VINCI Concessions et VINCI Airports, et rattaché(e) au Responsable Communication digitale et Social Media, vous participerez au déploiement de la stratégie de communication digitale et social media et de l'e-réputation de la marque en ligne.
Missions
- Déploiement et suivi de la stratégie Social Media corporate
- Conception du planning éditorial, animation des fils Twitter, Linkedin, YouTube et Instagram dans le respect de la ligne éditoriale
- Création de contenus en lien avec des agences : infographies, vidéos, visuels, GIFs…
- Accompagnement des filiales dans leur stratégie Social Media en lien avec la stratégie groupe : best practices, guidelines…
- Veille e-réputation
- Suivi des KPIs, analyse des performances et recommandations (filiales et corporate)
- Gestion des newsletters internes
- Mise à jour et animation des sites internes et externes corporate
- Suivi des indicateurs de performance et des statistiques pour l'ensemble des sites (filiales et corporate)
- Coordination avec les différentes agences digitales
- Aide à l'ensemble des projets digitaux du département : refonte de sites, applications, visites virtuelles, open-innovation…
Profile
De formation BAC+5 avec spécialisation communication et/ou digital, ou Sciences Politiques / Economie.
Vous êtes intéressé(e) par les environnements internationaux, êtes curieux(se) et comprenez rapidement les enjeux stratégiques d'un groupe à croissance et transformation rapides
Créatif(ve), rigoureux(se), vous faites preuve d'esprit d'analyse et de synthèse et savez travailler en mode projet
Vos connaissances de l'écosystème Social Media et des outils associés vous permettent d'être force de proposition et réactif(ve)
Une bonne maîtrise des outils informatiques est souhaitable (CMS, Illustrator, Photoshop, Word, Excel, PowerPoint
Vous disposez d'excellentes qualités rédactionnelles, en français comme en anglais.
Entity
VINCI Concessions is an international market leader in airport, highway and railway mobility, committed to fostering sustained and shared growth for territories and communities. We successfully deliver the public-private partnership promise in 21* countries, building on our unique construction-concession model and a broad expertise in designing, financing, building and operating mobility facilities. Delivering a positive experience to our 2 million daily customers is the primary goal for our +20 000 employees throughout the world. VINCI Concessions brings together VINCI Airports - the world's first private airport operator, VINCI Highways – a leading road mobility operator with 3.564 km managed in 14 countries, and VINCI Railways - a pioneer in the rail concession industry.
Avantages
Why us?
Si vous souhaitez rejoindre une entreprise dynamique, valorisant vos compétences et permettant de vous construire un parcours de carrière épanouissant avec de nombreuses opportunités de mobilité, alors n'hésitez plus, cette entreprise est faite pour vous !