Graduate Engineer (Transmission OHL)
Engineering, studies, methods
P340-34310
London, England
Graduation project
Bachelor's degrees
Experience: Less than 3 years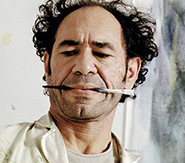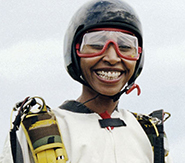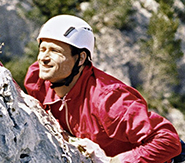 Graduate Engineer
Working within the Transmission Business Unit, the overall purpose of the role is to assist in the design, procurement, installation, construction and commissioning of transmission overhead line networks, and after gaining experience and completing a structured training programme advancing to a Project Management role.
The post holder will work closely with project managers, designers, commercial staff and operational staff to gain an understanding of the transmission OHL industry and associated construction projects.
Over a two year period a training programme will be provided both externally, and internally via the VINCI Energies UK Academy, to equip the successful candidate with the required skills to progress to a project management role.
During this training period the candidate will gain experience in project management, technical expertise, people management, financial management, procurement management; health, safety, environmental and quality management; business development, and commercial and contract awareness.
Profile
Duties will include but are not limited to:

 
Assist with the safe, efficient delivery of work to the highest possible construction standards.
 
Assist with the delivery of Projects / Programmes of work to the highest standards of safety and quality within budget and on time.
 
Contribute to the commercial success of projects ensuring profitable delivery of work.
 
 Assist with the management and performance of operational staff to ensure optimum project delivery.
 
Assist with tendering of projects and bid management procedures.
 
Assist the Project Manager with the management of budgets and control of costs associated with the works location including timely delivery of financial and other progress data for the preparation of financial and other reports as directed by the Finance Department.
 
Assist in the preparation of project progress reports for periodic review with Customers as directed by the Project Manager
 
Essential

 

It is essential that the successful candidate is an excellent communicator with all stakeholders (internal and external), a commercially focused self-starter with the enthusiasm, motivation and initiative to succeed in this role.  The jobholder must possess:

 
3rd level education in a relevant technical / engineering related discipline 
Good understanding and practical experience of MS Excel and / or MS Project.
Be committed to displaying the highest safety and quality related standards
Understanding of financial management
Ability to plan works in a logical and efficient manner.
Ability to manage and motivate operational employees and subcontractors.
Ability to put the customer at the centre of decision making.
Meet targets in a commercial environment. Able to work to tight tender submission deadlines and can demonstrate previous experience of working under pressure.
Full driving licence and access to a form of transport to meet the job requirements.
Keen to develop/grow within the Project Management role, taking on additional responsibilities and duties.
Ability to work as part of a team, but also be able to work alone.
Entity
Expert of energy technologies and IT services, VINCI Energies (64,500 employees, €10.2 billion of turnover) design, implement and maintain solutions to the industry, service sector and local communities. In the United Kingdom and Republic of Ireland, VINCI Energies provides electrical design, project management, installation and maintenance services since 1907. Through its 16 closely networked Business Units, VINCI Energies operates in 4 different sectors: Infrastructure, Industry, Telecommunications and building services.