Network Operations Centre Engineer
It, information systems
12-32711
London, England
Permanent contract
Experience: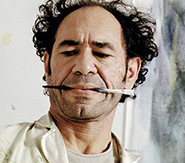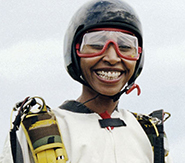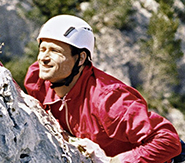 JOB TITLE:             NOC Engineer 
LOCATION:            Basingstoke, Hampshire, UK
CONTRACT BASIS:  Permanent
Axians is a growing organisation, and this is a great opportunity to join us at a very exciting time for the business. 
As a key member of the Network Operations team, the NOC Engineer will proactively engage with customers, provide excellent customer and team support and be technically capable of learning and progressing incidents and problems.
This is a chance to be part of a strong services organisation with great long term prospects, career growth and learning.
You will respond to and act upon operational issues within a Technical Support environment and progressing incidents directly raised by Axians's customer base; providing fault diagnosis and troubleshooting with escalation to vendors as required. You should have good technical skills, a sound understanding of NOC environments, and ITIL disciplines such as Incident, Problem and Change Management. Previous experience of working in a 24x7 shift environment is essential.
Profile
Qualifications:
- Must have JNCIA / CCNA or other relevant professional networking qualification
JNCIS / CCNP Networks experience is desirable.

Skills & Abilities:
- Demonstrable experience of working within a NOC/Operations environment is important, must have 24x7 shift experience.

- Experience gained within an ISP or Managed Services operational environment, Juniper, Cisco.
- Competent in networking concepts and applications including hands on configuration activities.
- Strong understanding of networking principles, protocols, MPLS, BGP, OSPF etc.
 
- JunOS CLI hands on experience. Juniper product knowledge to include MX, EX and ideally SRX.
- Systems Management experience, alerting platforms such as HPOpenview, Solarwinds, Netcool.
Personal Qualities:
- Excellent written and verbal communication skills.
- Able to help build, document, and follow standard procedures and processes.

 
Other:
- Ideally SC cleared but must be prepared to undertake criminal records checking with a view to becoming BS/SC cleared if not already. 
 
Entity
Axians is the VINCI Energies brand dedicated to ICT, operating in 150 business units across 15 countries and employing 7,000 specialists. Combining consultancy expertise, technical knowledge and industry experience with 'best of breed' technologies, Axians have earned a reputation as innovative, technical systems integrators capable of successfully optimising end-to-end next generation communication networks. We are a dynamic, growing organisation, and this is a great opportunity to join us at a very exciting time for the business.