CDD - Chargé(e) de maintenance SI - domaine exploitation aéronautique F/H
It, information systems
2019-39054
Lyon, Auvergne-Rhône-Alpes
Temporary
2 years of university studies
Experience: Less than 3 years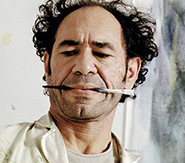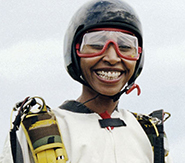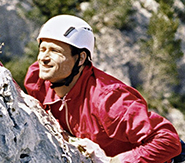 Aéroports de Lyon pilote l'exploitation de Lyon–Saint Exupéry, 2ème aéroport régional français pour l'aviation commerciale et Lyon–Bron 3ème aéroport français pour l'aviation d'affaires. Premier aéroport du réseau VINCI Airports en France avec 11 millions de passagers en 2018, Lyon-Saint Exupéry propose 131 destinations directes dont 52 nouvelles lignes lancées ces trois dernières années, et est connecté aux principaux hubs internationaux.
Rattachée au Pôle Expertise, Exploitation et Support de la Direction des Systèmes d'Information, vous assurez les missions suivantes 
- Intervention et support technique
Assure le traitement des dysfonctionnements du SI en support au technicien d'intervention (suivant le niveau d'escalade)
Apporte de l'assistance aux utilisateurs et prestataires (suivant le niveau d'escalade)
Assure la formation et accompagne sur les méthodes de maintenance
Contrôle la qualité des interventions réalisées par les techniciens et/ou les sous-traitants
- Exploitation
Supervise la conformité des interventions et du fonctionnement des équipements
Analyse les données de maintenance et d'exploitation et les dysfonctionnements (historique, pannes, récidives…), diagnostique les causes et détermine les actions correctives et préventives (suivant le niveau d'escalade)
Gère les parcs de matériel/logiciel, détermine et gère le lot de maintenance
Met à jour les environnements informatiques
- Administration
Élabore les procédures d'intervention de maintenance et d'installation et documents associés (fiches bonnes pratiques ; bases de connaissance ; supports utilisateurs …)
Profile
Bac +2 + 3
Connaissance SI + Maîtrise des outils liés à la maintenance, l'administration ou à la Gestion de projet.
Maîtrise des outils informatiques/ bureautiques et applicatifs de son domaine. 
Sens client, communicant, pro actif et rigoureux
 
CDD de 9 mois dans le cadre d'un remplacement de congé maternité
Rémunération entre 26 et 30k€ selon profil + prime transport, tickets restaurants, mutuelle,....
Entity
VINCI Concessions is an international market leader in airport, highway and railway mobility, committed to fostering sustained and shared growth for territories and communities. We successfully deliver the public-private partnership promise in 21* countries, building on our unique construction-concession model and a broad expertise in designing, financing, building and operating mobility facilities. Delivering a positive experience to our 2 million daily customers is the primary goal for our +20 000 employees throughout the world. VINCI Concessions brings together VINCI Airports - the world's first private airport operator, VINCI Highways – a leading road mobility operator with 3.564 km managed in 14 countries, and VINCI Railways - a pioneer in the rail concession industry.