Stage Marketing Opérationnel F/H
Marketing
2019-37245
Lyon, Auvergne-Rhône-Alpes
Internship
Bachelor's degrees
Experience: Graduate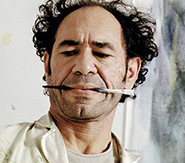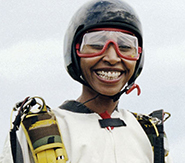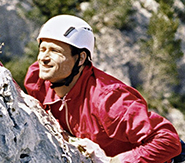 Aéroports de Lyon pilote l'exploitation de Lyon–Saint Exupéry, 2ème aéroport régional français pour l'aviation commerciale et Lyon–Bron 3ème aéroport français pour l'aviation d'affaires. Premier aéroport du Groupe VINCI Airports en France avec 11 millions de passagers en 2018, Lyon-Saint Exupéry, propose 128 destinations directes dont 40 nouvelles lignes lancées en deux ans, et est connecté aux principaux hubs internationaux. Il est relié en 30 minutes au centre-ville par le tram-train Rhônexpress, et ses nouvelles infrastructures permettent de garantir une expérience passager de qualité et une excellence opérationnelle pour les compagnies. Certifié Niveau 3+ de l'ACA (Airport Carbon Accreditation) et l'ISO 50001, l'aéroport Lyon-Saint Exupéry se développe en totale maîtrise de son impact environnemental. www.lyonaeroports.com
Au sein de la Direction Commerciale et Marketing et plus spécifiquement dans l'équipe Marketing dédié au développement aérien, nous recherchons une personne en stage pour une durée de 6 mois minimum à compter du 1er juillet 2019.
Les missions seront concentrées sur les 4 cibles BTB prioritaires : compagnies aériennes, fret, agences de voyage et entreprises. Elles consisteront à :
Participer au déploiement des plans d'actions de marketing et communication définis pour les compagnies aériennes - - Participer au reporting des actions menées
Participer à l'interface opérationnelle entre les compagnies aériennes et les équipes internes (commerciaux et communication)
Participer à l'animation de notre page Linkedin et promotion de l'aéroport auprès des sites référents
Participer au suivi de la production des sites internet dédiés aux compagnies aériennes, fret et agences de voyage
Participer à la conception des supports de communication on et off line (newsletter, plaquettes, habillage de stand)
Profile
Formation : BAC +5, Ecole de Commerce, Master 2 Communication / Digital
Anglais indispensable (écrit, oral)
Maîtrise des outils webmarketing
Bonnes capacités rédactionnelles
La connaissance de Mailshimp, illustrator ou tout autre logiciel graphique serait un plus
Qualités personnelles :
autonomie, esprit d'initiative, force de proposition
capacité à s'adapter
sens du travail en équipe
Entity
VINCI Concessions is an international market leader in airport, highway and railway mobility, committed to fostering sustained and shared growth for territories and communities. We successfully deliver the public-private partnership promise in 21* countries, building on our unique construction-concession model and a broad expertise in designing, financing, building and operating mobility facilities. Delivering a positive experience to our 2 million daily customers is the primary goal for our +20 000 employees throughout the world. VINCI Concessions brings together VINCI Airports - the world's first private airport operator, VINCI Highways – a leading road mobility operator with 3.564 km managed in 14 countries, and VINCI Railways - a pioneer in the rail concession industry.