Projects Software Control Systems Team Leader M/F
It, information systems
2019-37224
Maidstone, England
Permanent contract
Bachelor's degrees
Experience: Over 3 years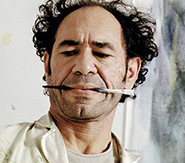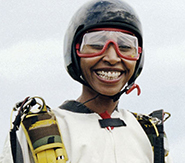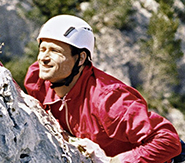 Company Information

Cougar Automation (part of the VINCI Energies Group) is a unique type of Automation System Integrator. Our commitment is to deliver complete electrical, control and automation solutions to our customers within waste and water treatment, oil and gas, pharmaceutical and manufacturing industries.
Our entire focus is on customer service and ensuring that our customers are 100% happy with the work we deliver. To provide this kind of service we believe that everyone who works for Cougar Automation should be 100% happy with their working environment and passionate about the work they do, therefore we set out to create an open organisation in which people have fun, feel valued and equal, share in decision making and are offered continuous development opportunities.
Role Overview
An incredible career opportunity has become available for a Software Control Systems Team Leader/Project Manager to join our Project team based in Maidstone Kent. Reporting to the Regional leader the role is to lead a team of up to 4 engineers delivering automation projects to the company's key accounts. Once established you will also have the opportunity to grow this up to a team of 6.
The role is to take management, financial and contractual responsibility for designated projects, ensuring that each of the projects is properly planned, adequately resourced and that all contractual milestones are met in an efficient and cost-effective manner. You get to run your team, like it is a small business, but with the benefit and backing of a large organisation. There is also a requirement to play an active role as part of the management team, contributing to strategic decision-making and planning.
Main Responsibilities
Commit to the whole life cycle of delivering projects from quoting to completion
Be forward thinking to identify when gaps and overloads may exist in the teams work load
Lead a team of engineers, and when needed, contractors, sub-contractors and work partners to ensure that projects are delivered on time, within budget and to quality requirements
Identify, manage and mitigate project risks
Contract review and negotiation
Selection and management of any sub-contractors required for completion of project
Identifying and managing any work outside of project scope, ensuring customers' expectations are clearly set out and met
Review future project requirements for resources and identifying training & development opportunities for your team
Develop engineers in your team, and manage expectations and progression
Role Information and Benefits
Flexible working hours based on 37.5 hours per week.
Good location and working environment
25 days holiday
Profit share scheme
VINCI Company shares scheme
Workplace Pension
Cycle to work scheme
£500 Training allowance per year for work related development
Salary £44,000– £50,000 depending on experience
Profile
Required Sills and Experience
Ability to work unsupervised
Ability to foster great relationships with customers, suppliers and colleagues
Experience of managing control system, PLC and SCADA, type projects
Highly motivated, organised and flexible 
Positive, personable and happy team player
Contractual awareness would be advantageous
Experience of working in an engineering environment
Sometimes in life we are thrown curve balls, so you must be resilient to overcome adversity and lead your team through these times.
Think outside the box and push the boundaries
Good working knowledge of Microsoft Office incl. Word, Excel & Outlook.
Must be eligible to work in the UK
This role includes the following benefits
Entity
Part of the VINCI Energies Group, AND Automation provides solutions foe industry including the design and integration of industrial automation, supervosry control and data acquisition (SCADA)_ and reporting systems & controls together with implementation and commissioning services. Its main market sectors include Food & Beverage, Pharmaceutical, Chemical and Energy from Waste.