Project Engineer Machinebouw
Engineering/design studies/methods
2020-43961
Merelbeke, Flanders
Experience: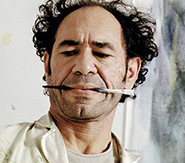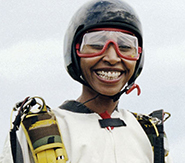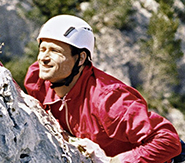 Als Project Engineer Machinebouw sta je in voor advies naar klanten en het uitwerken van machine concepten op maat van de klant, en dit specifiek voor zowel greenfield- als revamping-projecten binnen verschillende marktsegmenten. Je werkt tijdens een offertefase het volledige machine concept (mechanisch, elektrisch en software) uit, je raamt de kosten in samenwerking met collega's en contractors en negotieert het voorstel met de klant. In een volgende fase leid je het project tijdens het ontwerp en de uitvoering. Je bewaakt hierbij nauwgezet budget, planning en kwaliteit en stuurt het projectteam, bestaande uit Actemium medewerkers van één of meerdere disciplines en contractors, adequaat bij.  Je bent van begin tot einde het aanspreekpunt naar de klant en behoudt de eindverantwoordelijkheid.
Je rapporteert de  status van je projecten aan de Business Unit Manager. Je onderneemt pro-actief acties om jouw business bij bestaande en nieuwe klanten te  laten groeien. Je volgt nauwgezet de technologische evoluties in het domein van machinebouw en tracht je te onderscheiden door creatieve en innovatieve oplossingen aan te bieden en te realiseren.
Project Engineer is een job waarbij technisch creativiteit, goede organisatie én klantgerichtheid centraal staan.
PROJECT ENGINEER MACHINEBOUW
Je functie
Engineeren van industriële machines of aanpassingen aan bestaande machine concepten in overleg met de klant.
Technische uitwerking van mechanisch concept en prijsraming van machines met sturing (PLC, HMI/scada, IT, instrumentatie, IoT, elektrische schakelborden en bekabeling), visie en robotica. Dit gebeurt in nauwe samenwerking met het eigen team, contractors & leveranciers.
Commerciële opvolging en negotiatie bij de klant.
Leiden van projecten, aansturen & coachen van de teamleden, bewaken van budget en planning met respect voor de klantenrelatie.
Actief meewerken aan het verbeteringen van onze interne processen mbt. kwaliteit en veiligheid tijdens de projectuitvoering.
Volgen van marktevoluties & technologieën op het domein van machinebouw.
Uitbouwen van een professioneel netwerk met strategische leveranciers & contractors.
Profile
Master werktuigkunde of elektromechanica
Min. 5 jaar ervaring in machinebouw in een industriële omgeving (o.a. ervaring met INVENTOR of een gelijkaardig 3D pakket)
Communicatief en kan vlot omgaan met verschillende werksituaties
Initiatiefnemer en technisch creatief
Werkt vlot samen met anderen en bent pragmatisch
Je drukt je vlot uit in het Nederlands, Engels.
Je beschikt over een rijbewijs B
kantoor in Merelbeke of Herentals i.f.v. je woonplaats en flexibel om te verplaatsen naar onze klanten in België
Entity
Chez Actemium vous ne trouvez que des experts en automation, contrôle de process & instrumentation, ingénierie électrique et mécanique, nettoyage industriel & tuyauterie et dans l'industrie IT. Nos collaborateurs ont tous un bon niveau de formation (Bachelor ou Master) en orientation technique. Ils ont une passion pour la technique et/ou la gestion d'équipes techniques. De notre coté, notre rôle est de développer tant vos connaissances techniques que vos compétences managériales. Nos environnements clients sont donc très variées et se situent dans l'alimentation, en production de produits laitiers & boissons, en chimie, en oil & gaz, en sciences de la vie et dans le secteur de l'énergie.
Avantages
Why us?
Actemium maakt deel uit van de sterke groep VINCI Energies
Focus op innovatie (Internet of Things,Industry 4.0, Cloud, Big Data en Artificiële Intelligentie)
Teamwerk, organisatiebetrokkenheid en zelfontwikkeling
Opleiding op maat om je start optimaal te begeleiden
Duidelijke loopbaanpaden met zicht op je toekomst en doorgroeimogelijkheden
Compleet verloningspakket met firmawagen, bonus, flexibiliteit en extralegale voordelen
Een gedreven én waardengedreven organisatie met oog voor mens & maatschappij
Tal van initiatieven rond kennisdeling, sportieve, culturele en/of familiale activiteiten