Desenvolvedor
It, information systems
2019-38264
Minas Gerais
Permanent contract
Ensino superior- completo
Experience: Over 3 years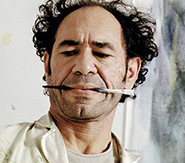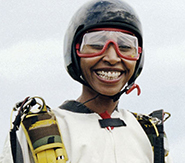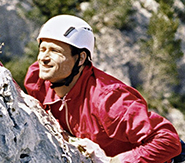 Criar e implementar algoritmos para aplicações mobile.

Desenvolver API's para integração de softwares de supervisão.

Apoiar na elaboração de propostas técnicas e comerciais para ofertas que incluam serviços de desenvolvimento.

Trabalhar com clientes para entender os requisitos de algoritmos e fornecer soluções de alta qualidade.

Prototipagem rápida, estudos de viabilidade, especificação e implementação de componentes para APIs e Apps.
Profile
Requisitos:
Boa compreensão da estrutura de dados e algorítimos, padrões de arquitetura e design.

Proeficiente em pelo menos uma das linguagens: C++, Python, Java, .NET; com conhecimento de todas elas.
Experiencia com ferramentas como OpenCV, VTK, impulso, Qt, Docker, Angular, UML.

Experiencia trabalhando com ambientes Windows e Linux.

Conhecimento de banco de dados.
Possíveis diferenciais:
Conhecimento de processamento de imagens e algoritimos de visão computacional
Entity
In a world undergoing constant change, VINCI Energies focuses on connections, performance, energy efficiency and data to fast-track the rollout of new technologies and support two major changes: the digital transformation and the energy transition. VINCI Energies supports its customers by offering increasingly innovative solutions and services, from design to implementation, operation and maintenance. Worldwide, VINCI Energies' 1,600 business units boost the reliability, safety and efficiency of energy, transport and communication infrastructure, factories and buildings. Em um mundo em constante evolução, a VINCI Energies foca em conectividade, performance, eficiência energética e dados para implementar novas tecnologias e estar ao lado de duas grandes mudanças: transição energética e evolução digital. A VINCI Energies acompanha seis clientes oferecendo serviços e soluções inovadoras, do projeto à implantação, operação e manutenção. Em todo o mundo, as 1.600 unidades de negócios da VINCI Energies aumentam a confiabilidade, segurança e eficicência de infraestruturas e instalações nas áreas de energia, transporte, telecomunicações, indústria e serviços.