Responsável de Negócios
Business management
2019-34017
Minas Gerais
Permanent contract
Superior to masters degree
Experience: Over 5 years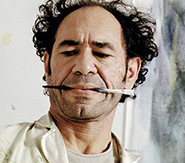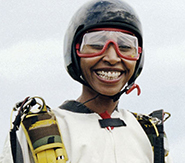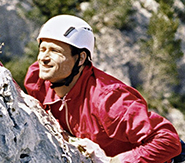 Desafios e responsabilidades?
- Prospecção de oportunidades de Linhas de Transmissão, junto a Concessionárias de T&D e Investidores de Parques Renováveis
- Orçamento das oportunidades de LTs, junto a equipe da área
- Convencimento técnico junto aos clientes e follow-up dos processos licitatórios
- Gestão dos projetos após a efetivação das vendas, bem como o acompanhamento do desenvolvimento de engenharia específica
- Responsável pela entrega do resultado dos projetos
- Visão integrada do setor de Linhas de Transmissão, desde a prospecção até o comissionamento, passando pelo orçamento, convencimento técnico, engenharia e gestão de projetos
- Visita a clientes
Profile
Requisitos importantes:
Formação em Engenharia
Especialização em Gestão de projetos / negócios
Inglês Fluente 
Experiência em gestão de projetos
Experiência em orçamentos
Experiência em prospecção comercial na área de energia.
Possíveis diferenciais:
Francês Avançado / Fluente
Entity
VINCI ENERGIES VINCI Energies focuses on connections, performance, energy efficiency and data to fast-track the rollout of new technologies and support two major changes: the digital transformation and the energy transition. Worldwide, VINCI Energies' 1,600 business units boost the reliability, safety and efficiency of energy, transport and communication infrastructure, factories and buildings. A VINCI Energies foca em conectividade, performance, eficiência energética e dados para implementar novas tecnologias e estar ao lado de duas grandes mudanças: transição energética e evolução digital. Em todo o mundo, as 1.600 unidades de negócios da VINCI Energies aumentam a confiabilidade, segurança e eficiência de infraestruturas e instalações nas áreas de energia, transporte, telecomunicações, indústria e serviços. OMEXOM As VINCI Energies' brand specialised in electrical power generation, transmission, transformation and distribution OMEXOM operates in the Power & Grid market, offering an entire range of engineering, construction, and maintenance services to its customers. OMEXOM supports them with complex project management and turnkey solutions. Como a marca da VINCI Energies especializada em geração, transmissão, transformação e distribuição, a OMEXOM opera no mercado de Power & Grid, oferecendo uma gama completa de serviços de engenharia, construção e manutenção para seus clientes. A OMEXOM os auxilia com a gestão de projetos complexos e soluções turnkey.