Animateur qualité F/H
Quality, health, security, environment
2019-34336
Nantes, Pays de la Loire Region
Internship
3 years of university studies
Experience: Graduate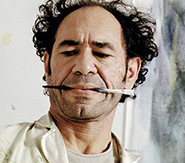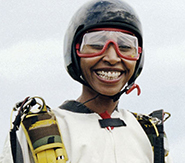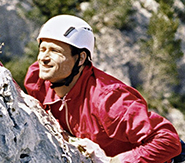 Dans le cadre de l'animation du système de management, le département qualité d'Aéroports du Grand Ouest a pour objectif de rendre chaque acteur autonome dans l'utilisation des outils et de n'intervenir qu'en support conseil et contrôle qualité après avoir piloté la mise en place.
A ce titre, Aéroports du Grand Ouest recherche un(e) animateur(trice) qualité pour assister la responsable qualité dans sa mission.
Le système de gestion documentaire est en cours d'évolution :
Un outil de Gestion Electronique des documents est en cours de déploiement. Dans ce cadre, le département qualité anime la mise en conformité documentaire, l'écoute des besoins de chaque service et département, l'administration de l'outil et la formation des utilisateurs.
L'animateur qualité aura pour mission d'accompagner la mise en conformité et notamment de piloter le lancement des « workflows » ou processus de validation de l'outil pour répondre aux besoins et attentes.
Annuellement la destruction des archives papier est organisée. Une étude est lancée pour lister tous les enregistrements, évaluer le besoin de stockage, la durée et le besoin de destruction.
L'animateur qualité, dans ce cadre, aura à terminer cette étude et à piloter la réorganisation du local archive et de la destruction des archives.
La gestion des actions issues du système de management est actuellement centralisée par le département qualité qui met un outil à disposition de tous les pilotes et personnels audités. Cet outil est en cours de revue.
L'animateur qualité, dans ce cadre, aura à rédiger un cahier des charges fonctionnel, définissant le besoin du département qualité et de tous les acteurs associés. Ce cahier des charges sera ensuite mis en corrélation avec un outil existant dans l'entreprise afin de mener une étude comparative et analyser si l'outil répond au besoin et avec quels critères.
Profile
De Formation Bac + 3/+4 dans l'industrie avec une spécialisation qualité,
- vous avez une connaissance des normes ISO 9001 et 14001
- Vous maîtrisez le pack office et vous êtes à l'aise avec les outils informatiques
- Vous êtes à l'écoute et faites preuve de pédagogie
- Vous faites preuve de rigueur et de créativité
- Vous aimez le travail en équipe, vous êtes autonome et faîtes preuve d'agilité
- la connaissance d'un outil GED est un plus
Entity
VINCI Concessions designs, finances, builds and operates transport and public facilities infrastructure under public-private partnerships. VINCI's integrated construction-concession approach enables VINCI Concessions to develop solutions that optimize the performance of projects for both client communities and users. VINCI Concessions is Europe's major operator of transport infrastructure concessions.