PROJECT ENGINEER – CIVIL STRUCTURES (WA)
Engineering, studies, methods
2018-30957
New South Wales
Permanent contract
Bachelor's degrees
Experience: Over 3 years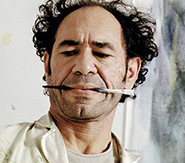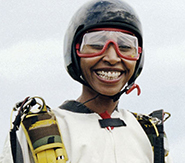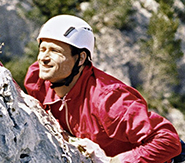 PROJECT ENGINEER – CIVIL STRUCTURES (Western Australia)
Role in Perth:
The role is based in Perth with projects in Perth an Regional WA. Projects are specialized civil works requiring a technical oriented mindset.
Your Role:
We are looking for motivated and talented team players with relevant skills and attributes to join us on this exciting project:
You will be responsible for managing allocated projects to ensure safety, cost, quality, environmental, program and customer satisfaction is achieved. Contributing to a strong culture of safety performance, standards and risk management.
·         The development of project plans encompassing all elements of project start-up planning and delivery, including OH&S, planning, Quality & Environment
·         Actively manage project cost control, including monthly project reporting and forecasting
·         Managing a site crew of 3 to 10 workers
·         Actively managing/liaising with subcontractors, suppliers for procurement and on time delivery
·         Build effective relationships with clients and manage day to day interactions;
·         Supporting Business development activity on costing and client relationship
·         Supporting innovation and technology development onsite.
Profile
Our minimum requirements for this role are:

·         Bachelor of Civil Engineering or Mechanical Engineering

·         Resourceful, proactive and ability provide solutions; technically oriented

·         3 /4 years' experience at a project engineer role in the post-tensioning industry, or on civil infrastructure construction

·         Demonstrated experience in planning, cost control and reporting

·         Self-motivated and able to work collaboratively within a team or individually

·         Strong commitment to safety and promoting safety culture
Entity
VINCI Construction is a European leader and a global construction group, with nearly 800 companies and more than 68,000 employees across five continents. Building on our integrated business model, we deliver a full array of capabilities (financing, design, construction and maintenance) across the entire project life cycle in eight business areas: buildings, functional facilities, transport infrastructure, water infrastructure, energies, environment, oil and gas and mining. Our 777 companies, some of which have local roots going back more than a century, carry out nearly 26,000 projects every year in 100 countries. VINCI Construction companies work in all types of environment, ranging from densely populated urban areas to remote parts of the world, and in extreme conditions. 2015 : €14,491 million revenue 68,371 employees 777 companies 100 countries For more informations : www.vinci-construction.com Discover the video portraits of our employees on YouTube and follow our news on LinkedIn : www.linkedin.com/company/vinci-construction