Chargé de communication stagiaire F/H
Communication
MES1812/DM-CCS-32904
Nouvelle-Aquitaine
Internship
3 years of university studies
Experience: Graduate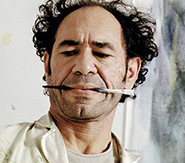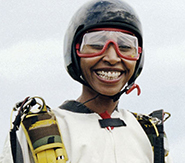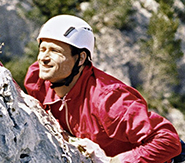 MESEA, filiale de VINCI concessions, est en charge de la maintenance et de l'exploitation ferroviaire de la ligne à grande vitesse entre Tours et Bordeaux.
Sa finalité est la suivante :
« Exploiter et maintenir une infrastructure ferroviaire publique, en toute sécurité, de manière performante et responsable, au service de ses clients et des territoires. »
Trois principes fondateurs permettent l'atteinte de cette finalité :
la Sécurité prime sur tout ;
la Performance n'existe que grâce à l'amélioration continue et au bien-être au travail ;
la Responsabilité, indissociable de la solidarité, marque l'engagement de l'entreprise et de ses collaborateurs dans la Cité et leur contribution à une humanité meilleure.
MESEA recherche un(e) Chargé(e) de communication stagiaire qui aura pour missions  principales, en collaboration avec la Chargée de communication et relations publiques, de :
Contribuer au développement d'une stratégie de communication interne (création de livret d'accueil, enquête de satisfaction, mise en place de nouveaux outils de communication interne…)
Participer à l'organisation d'évènements : séminaire, visites d'entreprise MESEA pour les partenaires locaux, scolaires
Participer à la communication externe et digitale de MESEA : faire vivre les réseaux sociaux + site web de l'entreprise
Participer aux missions quotidiennes du service communication : Revue de presse, mise-à-jour du dossier Communication…
Profile
Actuellement étudiant(e) en Licence Communication, vous êtes à la recherche d'une expérience professionnalisante au sein d'un secteur d'activité riche et complexe.
Vous maitrisez, si possible, le logiciel INDESIGN.
Vous êtes reconnu(e) pour votre capacité d'adaptation, votre dynamisme, autonomie, organisation et rigueur.
Entity
In France, VINCI Railways is completing the high speed Sud Europe Atlantique rail line, the country's largest infrastructure concession project under construction. Also in France, VINCI Railways operates the GSM-Rail communication system on part of the national rail network as well as the Rhônexpress light rail in Lyons. VINCI Railways is also responsible for the new bus rapid transit infrastructure in Martinique, as part of the 22-year partnership agreement signed in 2013.