Manager ferroviaire F/H
Operations/maintenance
MES2006/FER-44983
Nouvelle-Aquitaine
Open-ended contract
Second-year undergraduate
Experience: More than 5 years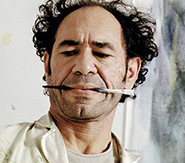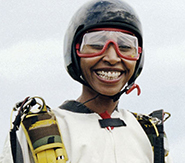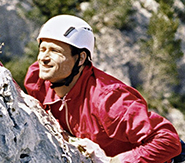 MESEA, filiale de VINCI concessions, est en charge de la maintenance et de l'exploitation ferroviaire de la ligne à grande vitesse entre Tours et Bordeaux.
Sa finalité est la suivante :
« Exploiter et maintenir une infrastructure ferroviaire publique, en toute sécurité, de manière performante et responsable, au service de ses clients et des territoires. »
Trois principes fondateurs permettent l'atteinte de cette finalité :
     la Sécurité prime sur tout ;
     la Performance n'existe que grâce à l'amélioration continue et au bien-être au travail ;
     la Responsabilité, indissociable de la solidarité, marque l'engagement de l'entreprise et de ses collaborateurs dans la Cité et leur contribution à une humanité meilleure.
Nous recherchons un(e) manager ferroviaire qui veille à la bonne mise en œuvre des travaux de maintenance de sa base.
Vos missions seront notamment les suivantes :
-          accompagnement technique sur le terrain (formation, habilitation des mainteneurs et des techniciens)
-          veille sécurité
-          programmation de la maintenance…
Profile
Vous êtes un manager de l'infrastructure ferroviaire, Technicien opérationnel, Dirigeant de Proximité, Chef de district, vous avez une expérience significative dans le domaine de la maintenance ferroviaire et maitrisez les techniques de signalisation, voie ou caténaire, vous souhaitez continuer à placer la sécurité au cœur de votre métier. 
Dynamique, vous êtes rigoureux(se) et possédez un réel esprit d'équipe. Calme et diplomate, vous possédez de bonnes capacités de communication.
Venez relever de nouveaux défis au sein de notre société dans des départements accueillants où vous gagnerez en qualité de vie !
Lieu : Nouâtre-Maillé (37) ; Villognon (16) ; Clérac (17)
Poste à pourvoir en CDI
Entity
In France, VINCI Railways is completing the high speed Sud Europe Atlantique rail line, the country's largest infrastructure concession project under construction. Also in France, VINCI Railways operates the GSM-Rail communication system on part of the national rail network as well as the Rhônexpress light rail in Lyons. VINCI Railways is also responsible for the new bus rapid transit infrastructure in Martinique, as part of the 22-year partnership agreement signed in 2013.