Technicien Energies F/H
Building, maintenance
MES1902/DM-TE-34378
Nouvelle-Aquitaine
Permanent contract
2 years of university studies
Experience: Less than 3 years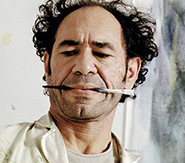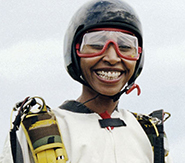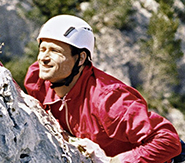 MESEA, filiale de VINCI concessions, est en charge de la maintenance et de l'exploitation ferroviaire de la ligne à grande vitesse entre Tours et Bordeaux.
Sa finalité est la suivante :
« Exploiter et maintenir une infrastructure ferroviaire publique, en toute sécurité, de manière performante et responsable, au service de ses clients et des territoires. »
Trois principes fondateurs permettent l'atteinte de cette finalité :
       la Sécurité prime sur tout ;
       la Performance n'existe que grâce à l'amélioration continue et au bien-être au travail ;
       la Responsabilité, indissociable de la solidarité, marque l'engagement de l'entreprise et de ses collaborateurs dans la Cité et leur contribution à une humanité meilleure.
Dans le cadre de la mise en place de notre activité, nous recherchons un(e) Technicien(ne) Energies qui maintient en état de fonctionnement les équipements d'énergie présents sur la ligne.
Rattaché(e) au Dirigeant d'équipe Energies, vos missions seront les suivantes :
       Participer à la réalisation de la maintenance préventive et corrective des Equipements d'Alimentation des lignes Electrifiées :
o    Equipements de puissance (disjoncteur, interrupteurs, sectionneurs, transformateurs, redresseurs…) ;
o    Equipements de télécommande (télétransmission, protections électriques du réseau, asservissement, automatismes des sous-stations…) ;
o    Equipements basse tension (services auxiliaires, chargeurs batteries,…).
       Effectuer des travaux neufs d'installation ou de modification de ces installations ;
       Prendre en charge l'organisation de chantiers de son niveau de compétence, et dans ce cadre, prendre ou faire prendre des mesures réglementaires pour assurer la sécurité des personnes vis-à-vis des risques électriques ;
Réaliser des opérations de maintenance préventive et corrective.
Profile
Titulaire d'un diplôme minimum Bac + 2 type électrotechnique, vous souhaitez développer vos compétences dans le domaine ferroviaire.
Autonome et rigoureux(se), vous êtes attentif aux divers dysfonctionnements pouvant intervenir sur la ligne.
Poste basé à Poitiers
CDI
Entity
In France, VINCI Railways is completing the high speed Sud Europe Atlantique rail line, the country's largest infrastructure concession project under construction. Also in France, VINCI Railways operates the GSM-Rail communication system on part of the national rail network as well as the Rhônexpress light rail in Lyons. VINCI Railways is also responsible for the new bus rapid transit infrastructure in Martinique, as part of the 22-year partnership agreement signed in 2013.