Animateur Métier Ouvrage d'art/Hydraulique F/H
Realization, work, project management
2018-31617
Paris, Île-de-France Region
Permanent contract
Masters
Experience: Over 5 years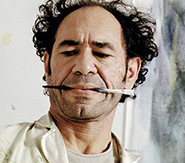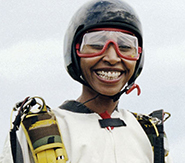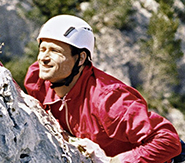 Les quatre zones de VINCI Construction International Network ont chacune leurs métiers de prédilection. Il est nécessaire, pour tirer tous les bénéfices de l'intégration au sein d'une même division de VINCI :
-de leur permettre de bénéficier du savoir-faire des entités de VINCI Construction dans ces domaines
-de développer des échanges fructueux entre elles sur ces mêmes sujets
Les deux premiers domaines identifiés sont l'hydraulique et les ouvrages d'art. Pour chacun d'eux, des pilotes ont été nommés au sein des entités opérationnelles.
Ces pilotes disposent de la légitimité opérationnelle pour agir au sein de VINCI Construction International Network. Ces pilotes métier ont la nécessité de bénéficier en transverse d'un soutien technique et logistique.
A ce titre, l'animateur métier travaille avec la Direction des pilotes métiers et vous êtes rattaché (e) à la Direction de l'Ingénierie et de l'Innovation. Vous animez et mettez en œuvre les éléments de la politique métiers, dont notamment :
-Knowlege Management, élaboration et diffusion de documentations ;
-Animation de groupes de travail transverses, mise en réseau des acteurs, déploiement de formations, … ;
-Structuration des offres dans les métiers concernés;
Pour mener à bien cette mission, vous avez accès à un grand nombre d'outils déjà mis en place au sein de différentes divisions de VINCI Construction. Il est également intégré aux équipes techniques des entités de VINCI Construction International Network.
Des déplacements pour des missions à l'étranger sont à prévoir.
Profile
VOS QUALITÉS
Ingénieur multi-techniques, capable de trouver toujours une solution grâce à votre excellent sens de l'organisation et de l'anticipation, vous vous adaptez grâce à votre connaissance des métiers, des nouvelles technologies et de vos convictions.
Des qualités relationnelles et de sens de la communication sont nécessaires pour ce métier à forte dimension transversale et pivot au sein des différentes équipes.
Vous êtes reconnu (e ) pour vos qualités de pédagogue et vous appréciez de transmettre votre savoir aux équipes.
Vous êtes passionné (e) par le digital et comprenez les enjeux d'une Division comme VINCI Construction International Network.
Trop ambitieux ? Trop audacieux ? Trop créatif ? Trop curieux ? Trop généreux ? Vous serez bien chez nous ! Vos qualités humaines sont pour nous aussi importantes que vos qualités professionnelles
VOTRE FORMATION
Diplômé (e ) d'une école d'ingénieur  BTP, ou diplôme universitaire équivalent.
Vous bénéficiez d'une expérience professionnelle confirmée et réussie en gestion de projet et réalisation de travaux en ouvrage d'art et/ou hydraulique.

CE QUE VINCI CONSTRUCTION VOUS OFFRE EN PLUS
Une organisation décentralisée avec une prise de décision au plus proche du terrain
Un modèle managérial qui valorise l'autonomie et la responsabilité, l'écoute et la concertation, l'innovation et les démarches collaboratives, les femmes et les hommes plus que les systèmes
Une politique de mobilité attractive
Une offre de formation présentielle et numérique ouverte à tous
Les salariés sont les premiers actionnaires de l'entreprise !
Entity
VINCI Construction International Network was set up in 2015 as a network of local subsidiaries with permanent locations to support VINCI Construction's international expansion. VINCI Construction International Network currently has locations in Africa (via its subsidiary Sogea-Satom, which operates in more than 20 African countries), French overseas territories (French West Indies, French Guiana, Reunion Island, Mayotte, New Caledonia) Central Europe (Poland, Czech Republic, Slovakia) and Oceania (New Zealand with HEB). VINCI Construction International Network employs more than14,000 people and generated revenue of 2 billion € in 2017.