Project Engineer
Realization, work, project management
2019-39320
Perth, Western Australia
Permanent contract
Bachelor's degrees
Experience: Over 3 years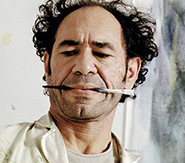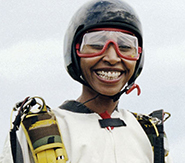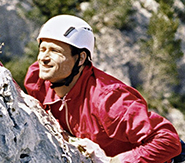 The position of Project Engineer (Remedial) is accountable for managing allocated projects to ensure zero harm, quality, on-time delivery, customer satisfaction and profitability.  This position will be directing the performance of work, resources and activities on site and will report to the WA Construction Manager. The position is Perth based, with requirement to work throughout the state.
Profile
Primary accountabilities
This position has the following primary accountabilities:
- The development, review and management of project plans encompassing all elements of project delivery including OH&S, Quality & Environment.
- Proactive leadership and management of safety performance, standards and risk.
- Quality management on day to day basis, development of quality procedures according to the specification of the project and the Australian standard, implementation on site, design review and update.
- Provide technical advice with problem-solving skills. Take initiative, sense of urgency and analysis.
- Establish and maintain project cost control, inclusive of a focus on labor utilization and efficiency.
- Build effective relationships with clients and manage day to day interactions.
- Accurate preparation of various monthly reporting, progress claims and sub-contractor statement.
- Administration of contracts, management of commercial risk in accordance with the DOA.
Qualifications:
- Degree in Engineering or Construction Management
- Previous experience in Australia is preferable
- Minimum 2 years' Project Engineer experience in the construction industry
- Experience in building and civil structure remediation, strengthening, and coatings would be highly valuable
- Be motivated, dynamic and energetic
- Can adapt to a variety of work and multitask
- Must have relevant driving license
- Must be proficient with Microsoft Office suite programs
- Excellent written and verbal English communication skills
- Be agile, dynamic and disciplined
Competencies:
- Results Driven: applies energy and urgency to their work and is focused on moving tasks to resolution
- Good relationship skills and Team spirit skills – Is inclined to engage positively with people, is hands on and will willingly help the team when necessary outside of own duties.
- Smart, willing to learn and to growth: absorbs new information, applies it and with experience is able to apply initiative to their work and develop more autonomy.
Planning & Organisation – is able to multi-task and can change priorities when required.
Entity
VINCI Construction designs and builds structures and infrastructure that address major issues facing society - global warming, population growth and increasing mobility. VINCI Construction is meeting the world's major challenges. With more than 30,000 projects in progress, VINCI Construction is committed across all eight of its businesses to supporting major transformational change worldwide. Our global challenges : demographics, climate, environment, energy. Key figures : - Annual revenue of €14 231 million - 71 401 employees, - Over 30 000 projects each year, - 48% of revenue generated outside France For more informations : www.vinci-construction.com Discover the video portraits of our employees on YouTube and follow our news on LinkedIn : www.linkedin.com/company/vinci-construction