Juriste contrats internationaux F/H
Legal
DOP-7251-34196
Provence-Alpes-Côte d'Azur Region
Permanent contract
Masters
Experience: Over 3 years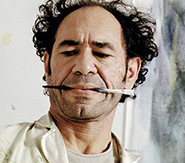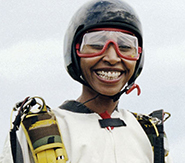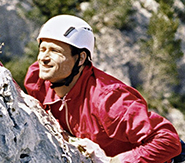 GEOCEAN est un acteur de premier plan dans le domaine des travaux maritimes et apporte depuis plus de 30 ans des solutions spécifiques aux besoins des clients, que ce soit dans le domaine pétrolier, gazier, ou de l'eau. Forte d'un savoir-faire et d'une expertise largement reconnus, la société intervient sur toutes les étapes de réalisation des travaux maritimes de la conception à la réception des ouvrages.
Nous recherchons un Juriste contrats internationaux (F/H)
Rattaché(e) à la Responsable Juridique, vous interviendrez principalement dans les tâches et responsabilités suivantes :
- Analyser, commenter puis négocier les contrats de Construction ou d'EPC (projets réalisés majoritairement hors France, pour des clients étrangers) dans le cadre des réponses à appels d'offres
- Négocier les accords de partenariat (accord de Groupement momentané d'entreprise, accord de Consortium, de JV, etc) et les accords de confidentialité
- Participer à la refonte de la base de données des modèles de contrats de sous-traitance et d'achats et à la rédaction de nouveaux modèles de contrat
- Apporter un support au service Achats dans la négociation des contrats d'achat de biens et de sous-traitance de services ou de travaux
- Apporter un support aux équipes Projet dans le cadre des claims et autres problématiques juridiques courantes
- Apporter ponctuellement un support aux opérationnels dans l'analyse, la rédaction et la négociation des contrats d'affrètement de navires (modèles BIMCO)
- Gérer les dossiers contentieux
- Suivre les sinistres assurances en lien avec le département dédié
- Effectuer des recherches juridiques, assurer une veille juridique et rédiger des avis juridiques ou note d'instructions internes.
Localisation du poste : Cassis
Profile
Formation
BAC+5 issue d'une formation universitaire de type DJCE / Magistère de juriste d'affaires / Master 2 droit des affaires internationales.
Compétences clés
- Solides connaissances en droit français des contrats
- Connaissances générales en droit anglais des contrats
- Connaissances générales en droit des contrats d'affrètement BIMCO, et/ou en droit des assurances (TRC, RC, etc) seront un plus
- Fiabilité, rigueur, adaptabilité, capacité à prendre des initiatives
- Anglais courant
- Bonne maîtrise de l'espagnol
Expérience
2 à 5 ans d'expérience dans le secteur de la construction Oil & Gas ou autre industrie (aéronautique, nucléaire, etc) dans un environnement international
Entity
Our subsidiary Geocean Entrepose is a leading player in the field of maritime works and has for more than 30 years been providing solutions tailored to the needs of customers in the fields of oil, gas,water, environment or major works.