Junior HSE F/H
Quality, health, security, environment
2019-38379
Qatar
Permanent contract
Masters
Experience: Less than 3 years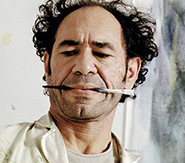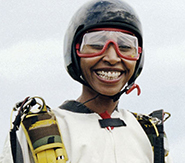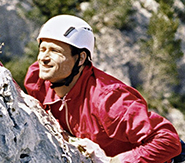 For our subsidiary in Qatar, we are looking for a junior HSE position.
QDVC head-office HSE department, responsible for the implementation of the HO IMS and support the QDVC projects. That person will also assist the DQMA HSE department responsible to implement the DQMA IMS and support the projects of the Qatar, Middle-east, Africa region.
The person will be working under the Corporate HSE  Manager.
The junior HSE Engineer will be working at the Head office of QDVC in Qatar to support in the implementation of the DQMA IMS and QDVC HO IMS. He/she will develop and up-date processes, plans and procedures, participate in process reviews, prepare management reviews, conduct internal audits, animate workshops, give training, prepare monthly reporting, etc.
He/she will be have limited autonomy/responsabilities at the beginning since it is a junior position, however with time, he/she will be given responsabilities in the absence of the Corporate HSE Manager.
He/she may need to work 6 days/week and may have to travel occasionally
Profile
For this opportunity we are looking  for a profile with : 

 

Engineering or Master Degree in Health, Safety and Environment / Eco-design

Special skills: 

            Capacity to adapt and innovate, analytical skills, decision making skills, problem solving skills, good communication skills,

Good level writing skills in French and English                                                                                        

0-2 years experience in HSE

The ideal candidate will be expert in  of Powerpoint, Excel, Word and Visio  and familiar with digital tools. Good level of writing french / English and strong QHSE/ Eco design knowledge. Iso 9001/14001/45001 requirements knowledge and understanding process approach (asset)

Personal qualities:                                                                                                 

     Hard worker, dynamic, rigorous, team worker. Willing to learn, flexible and open-minded. Able to work in a multicultural environnment. Capacity to adapt and innovate, analytical skills, decision making skills, problem solving skills, communication skills.

  

 

                                                  
Entity
As part of a lineage of 100-year-old companies whose names are associated with impressive achievements worldwide, VINCI Construction Grands Projets possesses end-to-end expertise in the creation of complex infrastructure. Throughout the world, VINCI Construction Grands Projets designs and builds major civil engineering structures (tunnels, bridges, dams, liquefied natural gas storage tanks, road and rail infrastructure) and buildings (skyscrapers, shopping centres, hotels, major industrial facilities, nuclear power plants, etc.). As a complement to the company's high level of expertise, its consummate engineering skills, and expert project management abilities, VINCI Construction Grands Projets practises a policy of involvement at the local level wherever it operates, partnering with local firms and companies, enabling it to deploy wide-ranging yet modular solutions. These solutions, including technical assistance, turnkey projects, and maintenance programs, respond to the many different needs of a broad range of private- and public-sector clients.