Directeur Technique F/H
Operational directorate, management
MS / GTM NC -37691
Rouen, Normandy
Permanent contract
Masters
Experience: Over 8 years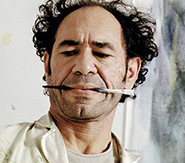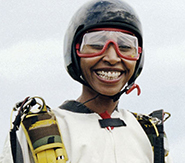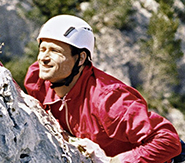 VINCI Construction France, numéro 1 français du BTP, s'appuie sur un réseau de 440 centres de profit et sur les savoir-faire de 23.000 collaborateurs. VINCI Construction France enracine, dans la maîtrise de ses quatre métiers, un savoir-faire unique d'ensemblier, apte à mobiliser l'intégralité de ses expertises pour concevoir, construire, maintenir et financer tout type d'ouvrage privé ou public. Au coeur du chantier, l'homme et les valeurs humaines sont le socle de VINCI Construction France.
GTM NC, spécialisé en Génie Civil et Industries, recrute un Directeur Technique H/F pour son agence de Rouen.

Afin d'assurer la coordination des études d'un chantier nucléaire, vous êtes en charge de :
- Assurer l'interface pour les études avec l'AMOE et le MOE du Projet E/ECC pour
les autres lots
- Participer aux réunions selon tableau du PMI
- Assurer la maîtrise des documents d'exécution (codification, présentation,
diffusion, rangement, archivage)
- Elaborer et piloter le planning général des études en cohérence avec le planning
général des travaux
- Etre l'interlocuteur des responsables de chaque BE métiers
- Assurer les interfaces entre chaque BE métiers
- Piloter les études et les méthodes d'exécution et en assure la synthèse
- Coordonner les actions des différents bureaux d'études, bureaux méthodes en
relation avec la direction de production
- Réaliser le contrôle intérieur documentaire pour la partie études, notes d'exécution et
est garant de la diffusion par l'intermédiaire de la GED
- Piloter la cellule de synthèse et le bim manager
- Arbitrer les interfaces techniques entre les différents corps de métiers
- Etre garant de la constitution des dossiers de qualification des logiciels d'études
Profile
Vous êtes issu(e) de formation supérieure type Ingénieur (ESTP, ENPC, INSA, ECP, ENSAM, …)

Vous possédez une expérience opérationnelle d'au moins 8 ans dans le domaine des travaux en Entreprise Générale ainsi que des aptitudes commerciales.

On vous reconnaît un sens relationnel, un esprit d'initiative et d'innovation ainsi qu'une aptitude à diriger.

Adaptabilité et réactivité vous apportent succès dans votre fonction.
Entity
VINCI Construction France, filiale du Groupe VINCI et leader français du BTP, met au service de ses clients publics et privés, son excellence opérationnelle, ses savoir-faire d'entreprise générale et d'ensemblier, les ressources de ses 360 implantations réparties sur tout le territoire et le professionnalisme de ses 20 000 collaborateurs pour concevoir, financer, réaliser et exploiter tout projet de construction. VINCI Construction France intervient dans tous les métiers du bâtiment, du génie-civil, des réseaux, des métiers de spécialités et du développement immobilier.